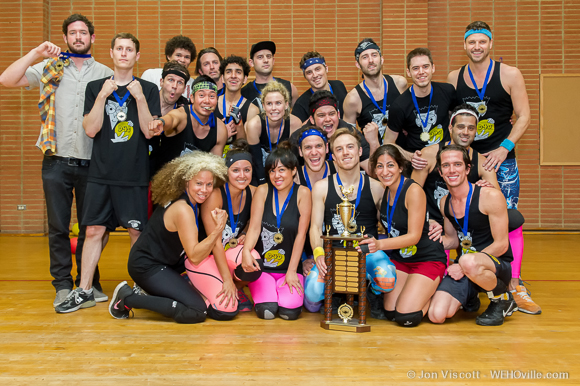 Leading wire-to-wire this season, Dodgeball for Dummies (D4D) capped off a perfect season Tuesday night, defeating Heathers to take the 2013 spring title for the Tuesday WeHo Dodgeball league and claim the Golden Cock Trophy.
"As one of the co-captains of D4D, I couldn't be more proud of my team!" said D4D's Amanda Sayers. "Each member of my team stepped it up and grew so much this season. We played smart, honest and as a team. I am completely amazed we went undefeated this season. I am so proud of my team on and off the court. Schools out for the season! D4D!"
D4D finished 10-0 in league play before making its run through the playoffs.
On Tuesday, Heathers took the lead early before D4D rallied for a 2-1 halftime lead. Twice Heathers came close to tying the score, but ultimately D4D was too much, winning 4-2.
In a previous round, D4D beat Amazeballs 6-1 and Heathers topped Boobie Warriors 4-3.
Below, check out photos from freelance photographer Jon Viscott.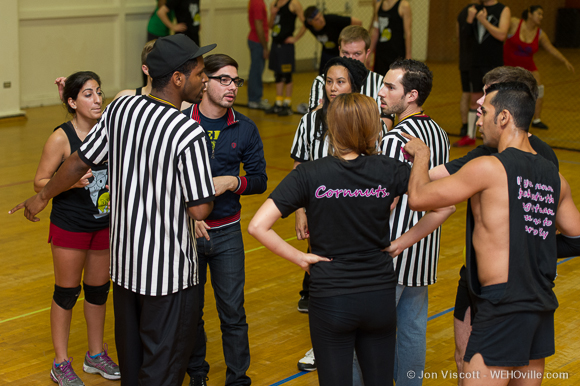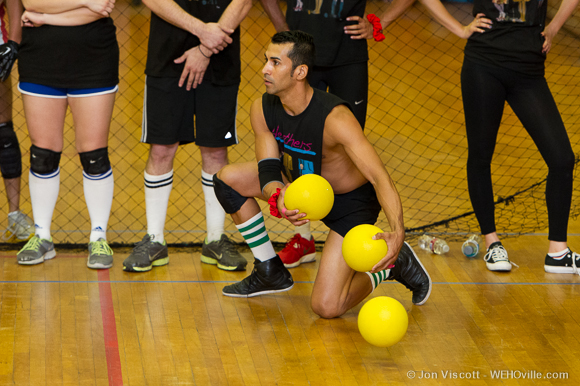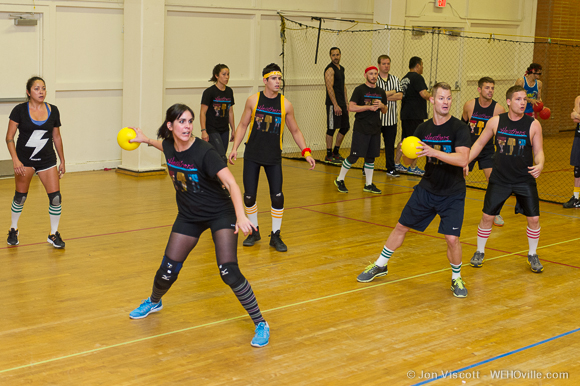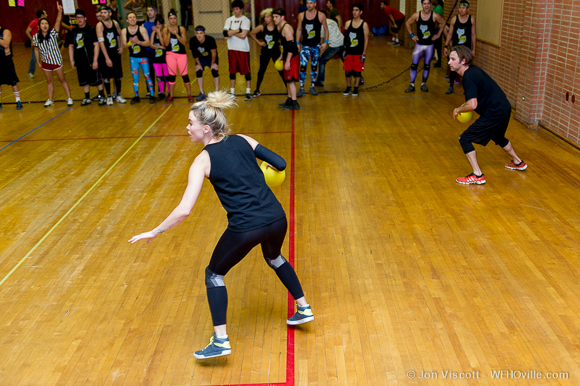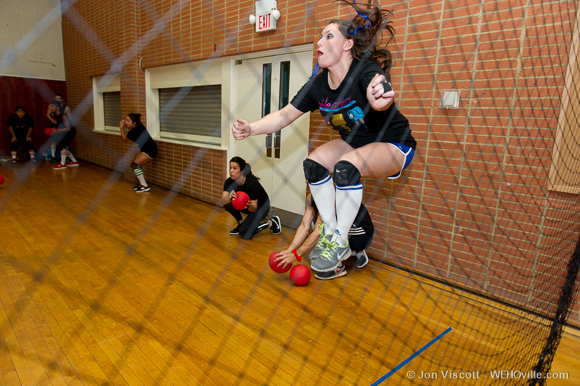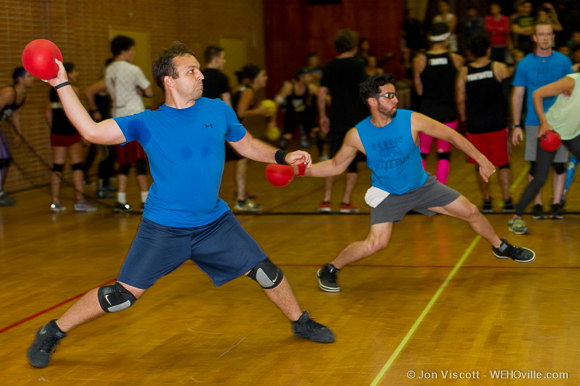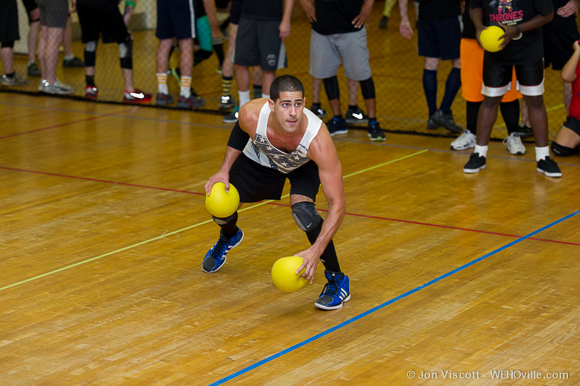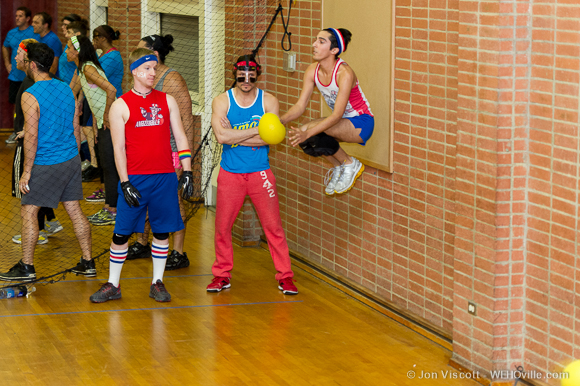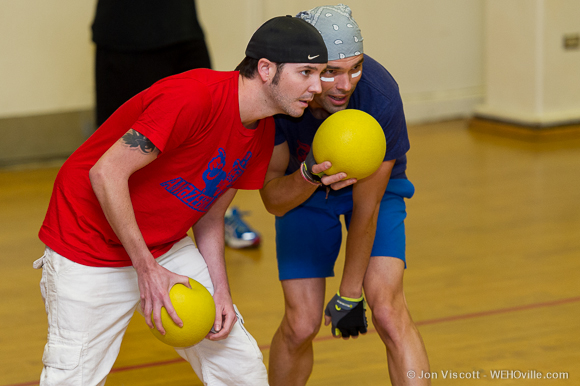 Want to take a look back at the season? Click

here

.