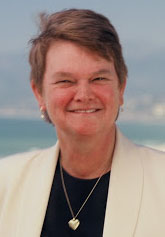 Former state Sen. Sheila Kuehl (D-Santa Monica) officially announced Thursday that she will run for the seat being vacated by Zev Yaroslavsky on the Los Angeles County Board of Supervisors.
Yaroslavsky, who will be forced to step down due to a new term limits law in 2014, currently oversees the third district, which includes West Hollywood.
Kuehl, who was the first openly gay person elected to the California legislature in 1994, most recently served in the California State Senate for the 23rd district in LA County from 2000 to 2008. In 2010, she became the founding director of the Public Policy Institute at Santa Monica College.
She also was producer and host for eight Legacy television shows detailing the history of West Hollywood.