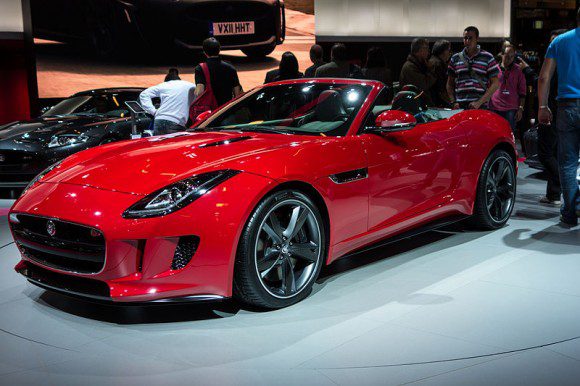 Ian Callum, the design director behind Jaguar's sleek, modern design, was presented the "Design Icon Award" as part of BritWeek at the Christopher Guy West Hollywood showroom on Friday, April 26.
Christopher Guy Harrison, the British luxury furniture designer best known for his patented Chris-X leg design, presented the award to Callum at his flagship showroom at 8900 Beverly Boulevard west of Robertson.
The award specifically honored Callum's work on the Jaguar F-Type, a two-seat sports car launched in 2013 and designed to compete with roadsters such as the Porsche Boxster, BMW Z4 and Mercedes-Benz SLK-Class.
In 1999, Callum became Jaguar's design director. For a short time, he directed design at both Jaguar and Aston Martin, where he was the main designer behind the lauded DB9.
Callum moved Jaguar cars away from a retro design to a more modern look. Jaguar cars designed by Callum include the 2006 XK, 2008 XF, 2010's XJ and C-X75 and 2013's F-Type.
He was named one of "The Men of the Year 2012" by "Top Gear" magazine for designing beautiful cars.
The festivities concluded with a fashion show featuring burlesque icon and dress designer Dita Von Teese's current capsule dress collection, available at Decades, a luxury consignment shop in the West Hollywood area at 8214 Melrose Ave. at Harper.
For the seventh straight year, Brit Week, which runs until May 4, celebrates British influence and culture in Los Angeles with events in entertainment, music, film, art and fashion. Visit www.britweek.org for more event info.