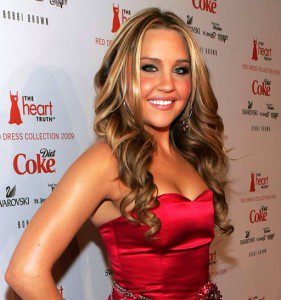 Amanda Bynes, who pleaded no contest to driving on a suspended license, was placed on three years probation today and ordered to pay about $1,500 in fines and penalties.
The 27-year-old actress — who is also facing one count of driving under the influence stemming from an April 5, 2012, collision with a sheriff deputy's car in West Hollywood — was not required to be in court for the hearing. Bynes' attorney, Richard Hutton, entered the no contest plea on his client's behalf.
Bynes also was warned not to drive without a valid license and insurance.
The suspended license charges were the result of separate crashes last year, according to the City Attorney's Office. One of the two misdemeanor counts was dropped today.
A pretrial hearing date of May 29 is set for Bynes in Beverly Hills Superior Court on a misdemeanor count of driving under the influence of alcohol or drugs, related to her arrest in the collision in West Hollywood. Bynes is best known for her roles on Nickelodeon's "All That" and "The Amanda Show" and films such as "Hairspray," "What a Girl Wants," "Easy A," "She's the Man" and "Sydney White."