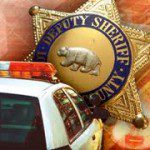 A man was found dead Friday in West Hollywood, and
sheriff's homicide detectives set out to investigate the death.
The death was reported at 12:21 p.m. in the 8600 block of Holloway
Drive, said Sgt. Rich Pena of the Sheriff's Headquarters Bureau.
The man was pronounced dead at the scene, Pena said. No further details were available.