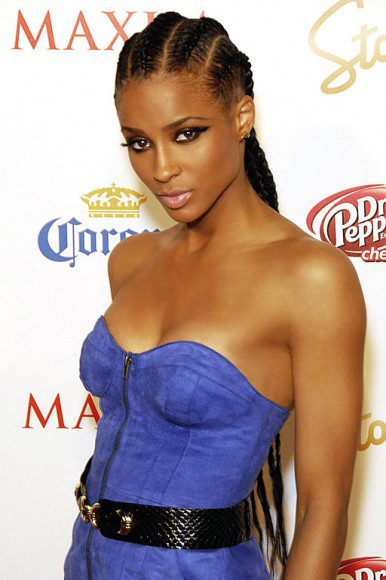 Ciara, the R&B/pop songstress whose 2004 debut album "Goodies" earned her four Grammy nominations, will be the entertainment headliner at LA Pride 2013.
LA Pride organizers announced much of the 2013 entertainment line-up Thursday, which includes main-stage performances from Chiddy Bang, Luciana and Uh Huh Her. The Sunday lineup will be announced soon, according to organizers. LA Pride runs from June 7 through June 9.
Ciara, who will perform Saturday night, burst onto the music scene with "Goodies," which resulted in hit singles "Goodies," "1,2 Step" and "Oh." The album was certified triple platinum by RIAA. Her 2006 album "Ciara: The Evolution" included hits "Get Up," "Promise" and "Like a Boy." She has since put out two more albums, neither of which were as successful as her debut or sophomore efforts. She is preparing to release a self-titled fifth studio album.
Kicking off the music Saturday night will be Chiddy Bang, the high-energy, charismatic rappers known for their sample-based music, which features artists ranging from Ellie Goulding to Radiohead.
Performing on Friday night will be indie/electro-rock duo Uh Huh Her and Luciana, known for her hits "I Like That," "I'm Still Hot" and 2013's "U B the Bass."
The Sunday slate has not yet been announced, but will include DJ Hector Fonseca.
Local talent for LA Pride 2013 will include Mike Munich, Countre Black, Hi Fashion, Connie Loves Juice and Nylon Pink as well as Los Angeles DJ's DJ Pornstar, DJ Tony G, Derek Monteiro, DJ Drew G and DJ Lezlee.
Beyond music performances, LA Pride 2013 will feature a number of eclectic options.
On Friday, the "Purple Party" and "Dyke March" will celebrate the lesbian culture.
The "Latino Carnival," put on by the gay Latin entertainment dance party group Club Papi, will include performances by OV7 and Kat Deluna.
For the fourth consecutive year, the Transgender LA Pride Party on Friday night will celebrate the talents of members of the transgender community, who will put on artistic performances.
"Erotic City" will feature erotic art from Hellraiser creator Clive Barker and Tom of Finland. "Install: WeHo" will present "Good Queer," an outdoor pop-up art village that examines what it means to be a "good queer" in today's society.
For those who don't want to drink, Bill's Café will offer a "sober oasis," where guests can enjoy a drug-and-alcohol-free zone. Drag queens will perform, and DJs will provide tunes, including a "No T, No Shade" dance party with music from DJ T. Rey.