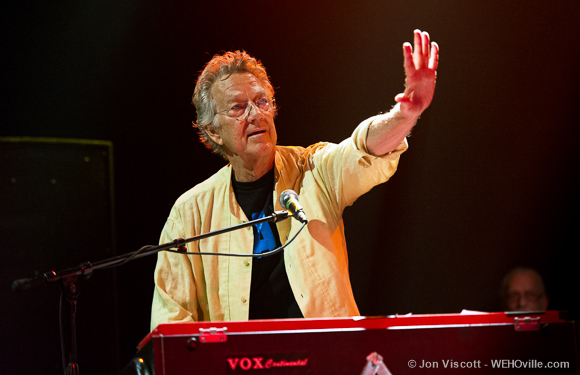 Ray Manzarek, a founding member of The Doors — the iconic rock band that got its start on West Hollywood's Sunset Strip — died Monday. He was 74.
The Doors sold more than 100 million albums worldwide on hits like "Hello, I Love You," "Riders on the Storm" and "Light My Fire," which includes one of rock's most recognizable sounds with Manzarek's swirling organ-style keyboard motif.
Most recently, Manzarek and The Doors were commemorated at last year's Sunset Strip Music Festival. Many of the bands and artists, which included Marilyn Manson, Offspring, Steve Aoki, Bad Religion and De La Soul, paid tribute to the rock legends, who got their start on the Strip in the mid-'60s.
The band was originally known as Rick & The Ravens, featuring Manzarek and his brothers. Manzarek met Jim Morrison while they were both studying at UCLA's film school.
In 1966, the group, renamed The Doors, hit the Strip and soon took up residency at London Fog.
Later, The Doors became the house band at the Whisky a Go Go, and opened for Love, The Turtles, Buffalo Springfield and Johnny Rivers before hitting it big.
Below, see freelance photographer Jon Viscott's photos of Manzarek from last year's festival.