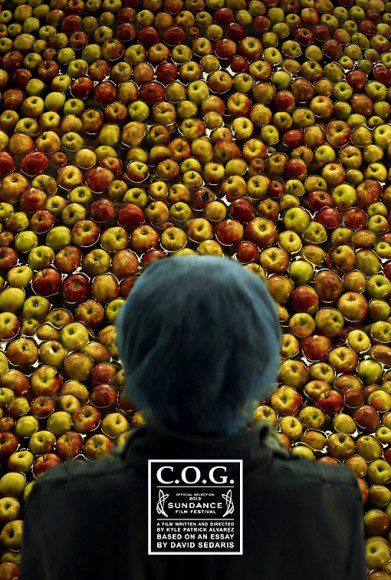 "C.O.G.," the first film based on the work of humorist David Sedaris, will be the opening night film shown at Outfest's 31st Los Angeles LGBT Film Festival.  
"C.O.G.," based on Sedaris' short story, is directed by Kyle Patrick Alvarez and stars Jonathan Groff and Denis O'Hare. It will play July 11 at the Orpheum Theatre in LA.
Prior to the screening, Outfest will also present its annual achievement award to writer/director Kimberly Peirce. Peirce's debut 1999 movie "Boys Don't Cry" earned numerous honors, including the Independent Spirit Award and an Oscar for "Best Actress" to Hilary Swank. Peirce's follow-up, "Stop-Loss," featured Channing Tatum and Joseph Gordon Levitt. Recently, she directed a contemporary version of Stephen King's horror story "Carrie."
Outfest, held July 11- 21, will present nearly 150 new and classic short and feature LGBT films. The complete film lineup will be announced at the beginning of June. More information online.