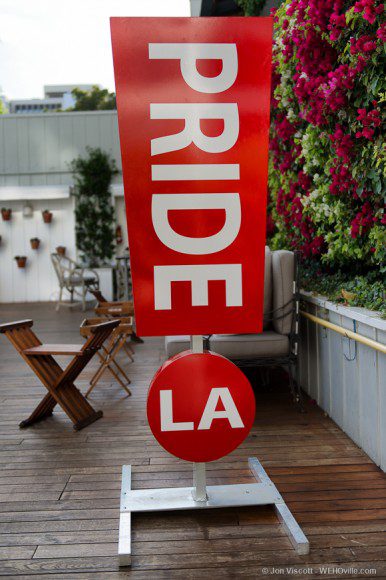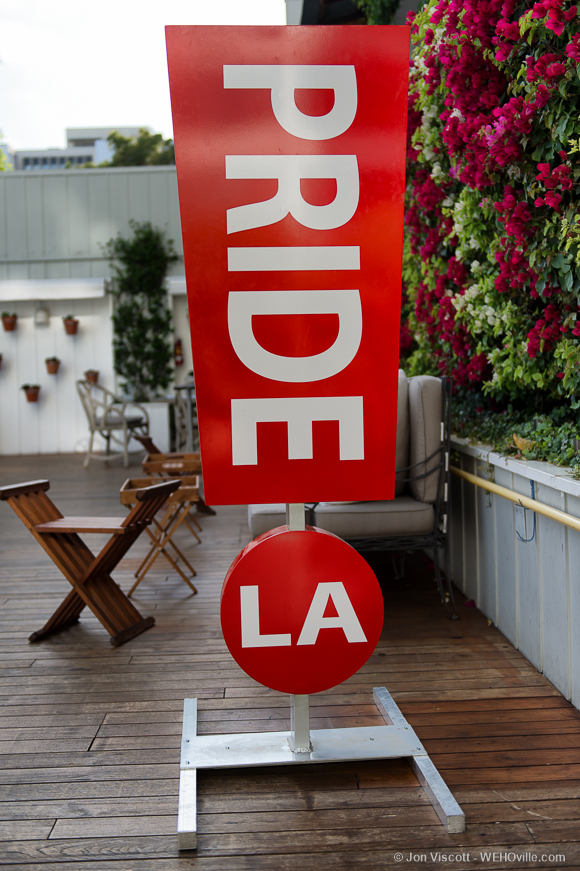 This year, the L.A. Pride Festival is offering an alcohol and tobacco free space called "Bill's Cafe" for those in recovery.
The "sober oasis" will be located south of Santa Monica Boulevard along Robertson Boulevard below The Abbey.
While Bill's Cafe debuted at last year's festival, this year it has been greatly expanded, and will include a "No T, No Shade" dance party (2 to 4 p.m. Saturday) hosted by CMALA with music by DJ T. Rey, and an "Un-Treated Drag Show" on Sunday at 4 p.m., featuring Alanna Superstar and Les Girls.
"LA Pride is about honoring the LGBTQ community and our allies. It brings together people from all walks of life for a celebration of our similarities and our differences," said Robert Gamboa, one of the organizers of Bill's Café and a member of the West Hollywood Lesbian and Gay Advisory Board. "As a city official, it is my duty to ensure that everyone feels welcome and I am so pleased there is going to be a space within the festival that can serve as an oasis for people who don't drink. The city of West Hollywood welcomes one and all!"
"There have been sober areas inside of the Festival in the past, however, none have ever really created a full experience that will be this much fun," said Tom Pardoe, a Christopher Street West board member.
The Tweakers Project, a community organization that assists those in need of recovery services while also advocating for safer sex, is heavily involved with Bill's Cafe.
"The Tweakers Project is recruiting sober volunteers to greet people who visit Bill's Café and make sure no one mistakenly brings in alcohol," said Tweakers founder Jimmy Palmieri, who for years has been an advocate of an alcohol-free space at the Pride festival.
"LA Pride celebrates all aspects of our community, including the recovering community and we're really excited about all of the hard work that has gone into creating Bill's Cafe," said Pardoe.
More details on Bill's Cafe and the events offered are online.