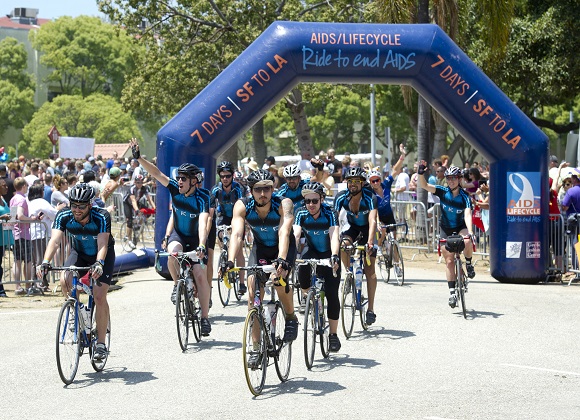 Though he arrived at L.A. Pride with aching muscles and sunburned skin, West Hollywood Councilmember John Duran said that the physical challenge wasn't the hardest part of this year's AIDS/LifeCycle bike ride. Rather, what most impacted Duran about the 545-mile ride from San Francisco to L.A. — held for 20 years to raise money for HIV/AIDS services of the L.A. Gay and Lesbian Center and San Francisco AIDS Foundation — was the emotional weight of honoring lives lost to AIDS.
"The candlelight vigil on the last night together is always the toughest part for me," Duran said. "Everybody is given a candle, and we walk down to the ocean. There are no speakers. There is no music. There is no program. There is no recorded sound. It's just 2,800 people — riders and roadies (volunteers) — sitting together in a mass circle of humanity in silence. And inevitably, you start to look around and you just see tears everywhere, of people sharing this common loss together."
On Saturday, Duran and the other 2,200 other riders pedaled into the VA Center, where a closing ceremony marked the end of the seven-day ride. This year, the ride raised a record $14.2 million for HIV/AIDS services.
"I'm alive because I have access to meds because I have private insurance," said Duran, who is HIV-positive. "Not everybody has private insurance. This helps to make sure that those who don't have it will have the same opportunities and chances that I had."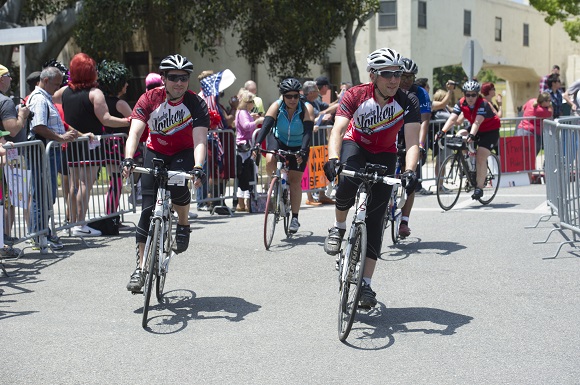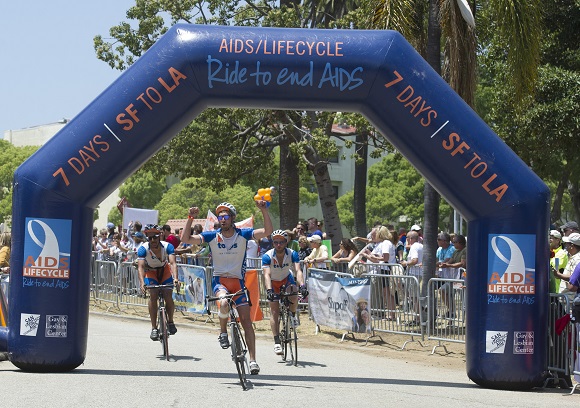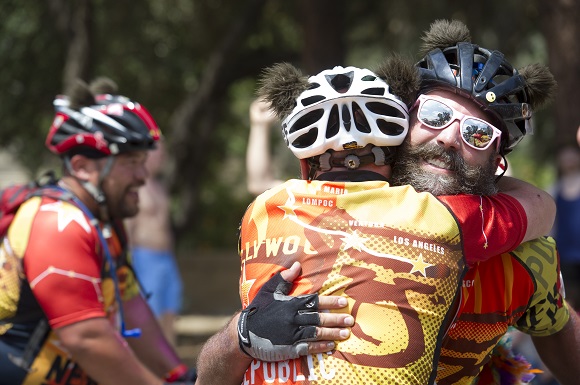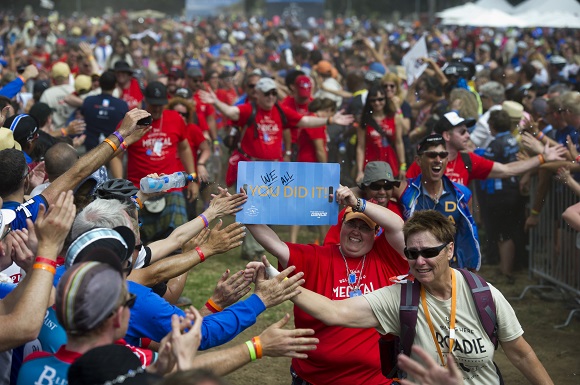 [hr_dotted]