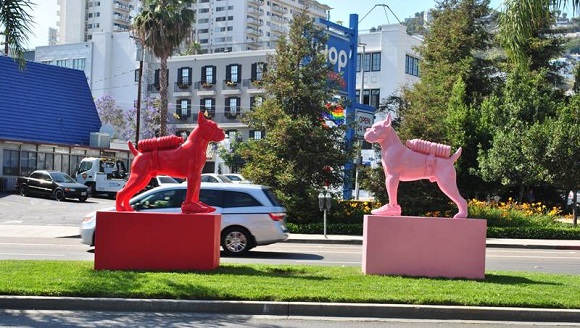 The phrase "dog days of summer" has taken on a new meaning in West Hollywood with the installation of a series of dog sculptures.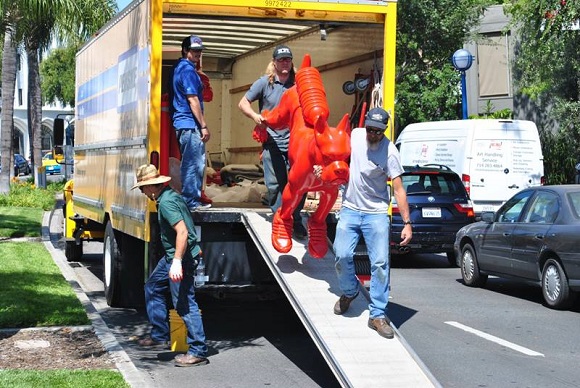 The six sculptures, created by artist William Sweetlove, went up just before the LA Pride festival and will be on display through August. Not only will the brightly colored bulldogs be on exhibit during some of the year's hottest months, but they're meant to raise awareness about the hot topic of climate change.
"If climate change continues the problems will just get worse. As an artist, I try to find solutions. Soon there will be too much sea water in the world but not enough drinking water, so I put boots on my dogs and give them water bottles and backpacks to give them some support," Sweetlove said in an artist statement.
The "Cloned Bulldogs with Water Bottle" sculptures are on view on Santa Monica Boulevard between La Cienega Boulevard and Olive Drive. The exhibit is being presented by West Hollywood's Arts and Cultural Affairs Commission.
Andrew Campbell, cultural affairs administrator, said that art installations like this one enhance WeHo's pedestrian culture.
People can walk up to the sculptures and take photos with the dogs. They can also upload pics of themselves with the dogs to the artist's Facebook page or to Instagram with the hashtag #WILLIAMSWEETLOVE for a chance to win a William Sweetlove lithograph.