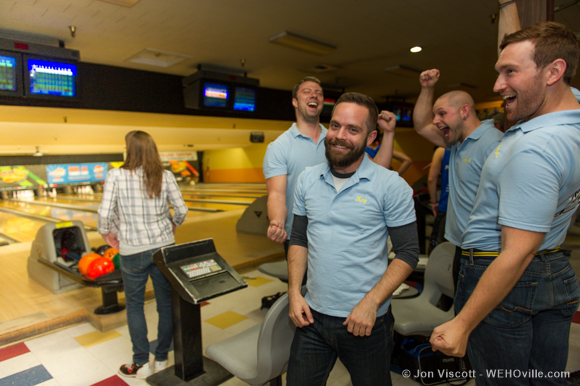 Matt Walker moved to West Los Angeles from the one-stoplight Georgia town of his childhood to pursue a career as a graphic designer. And at first things went well for the 26-year-old; he found a job he enjoyed and his adopted city was feeling more like home every day.
But in 2012, Walker's life began to unravel in a spectacular fashion. Within a few months' time, he lost his job, his apartment was burglarized, he became homeless and his beat-up old car finally broke down beyond repair.
As if that weren't enough, he fell gravely ill with a heart virus.
"L.A. has been a nasty bitch to me," Walker said. "She threw everything she had at me to get me to leave. My friends joked that my Facebook page was like a soap opera."
Though Walker might have been down and out, he managed to get by with a little help from his friends.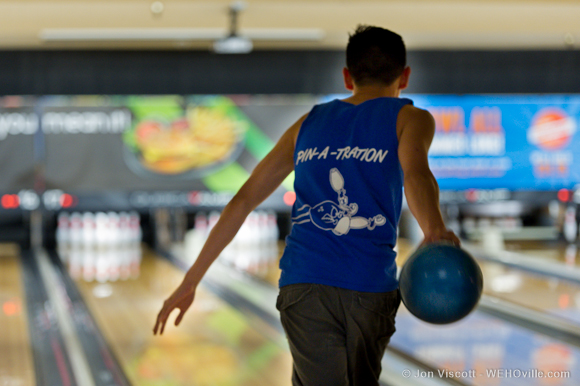 Shortly after his arrival in L.A., Walker had joined the Varsity Gay League's kickball league. The friends he made through kickball nursed him back to health and helped him get back on his feet — hooking him up with a job and a new apartment in a safer neighborhood.
They also gave him the push he needed to come out to his estranged parents in March.
"Before, I wasn't ready [to come out to my parents] because I didn't have a job, I didn't have friends," Walker said. "I thought, 'What if I have to move home?' My life wasn't stable here.
"The [V.G.L.] networks are a big part of my life. I have a big group of friends that I like and I have a job and I'm supporting myself. I couldn't give a shit if [my parents] knew I was gay. I wasn't really looking for acceptance. It was just letting them know who I am."
The league, which draws its membership primarily from West Hollywood, Hollywood and Los Angeles, is the brainchild of Will Hackner, a film industry veteran who has worked for Nickelodeon and other major entertainment corporations.
"I realized there wasn't much socializing outside the bars," Hackner said. "Frankly, I got tired of going out to the bars every night and every weekend. There's no rhyme or reason to it, and you just go home disillusioned or shitfaced."
What began as a casual capture the flag tournament among friends has morphed into California's largest recreational sports league geared towards the LGBT community. Participation in various league activities has tripled in the past six months alone, Hackner said.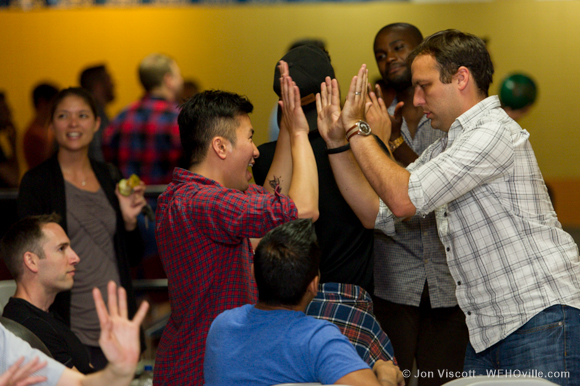 Now in its sixth year, V.G.L has expanded its offerings to include bowling, dodgeball, trampoline dodgeball, tennis, paintball, beer Olympics, and even quidditch, the beloved sport of Harry Potter's magical world. The summer kickball league, which began play this weekend, sold out at 240 participants.
Hackner also has plans to introduce beach volleyball and organized weekend trips to V.G.L.'s repertoire.
"I'm open to anything as long as people want to do it," Hackner said, adding that, above all else, he just wants members to have a good time.
And indeed, they do.
At a recent bowling event at the AMF Midtown Lanes, the beers flowed freely from the tap as teams with names like Pin-A-Tration and Mama's Boys battled for the league's first place trophy.
When Green Day's classic "Basket Case" blasted over the sound system, several players began an impromptu dance party.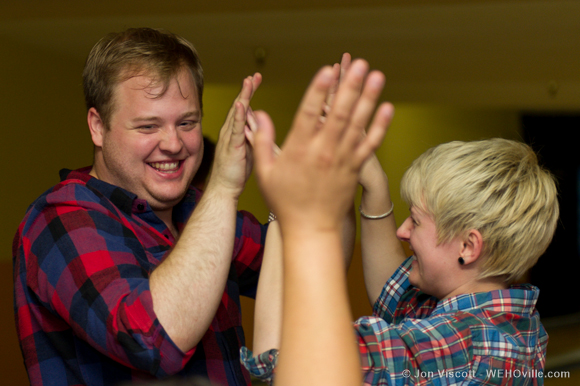 "This is my summer: Sunday is kickball, Monday is laundry, Tuesday is dodgeball and Wednesday is bowling," long-time V.G.L. member Ryan Stifferman said between frames. "I need my release time."
Stifferman said what makes the league worthwhile is the easy camaraderie he has with his teammates.
However, some V.G.L. members have found more than just convivial companionship. Every so often, what begins as a casual conversation over a post-game beer at the league watering hole, Gym Sports Bar, blossoms into love.
At least, that's how it happened for John Cleland and his boyfriend of about four months, Geoffrey Clifford, whom he met last summer during kickball league. 
"I've been going to VGL events for a couple of years now," Cleland said. "I guess there was always the hope that I could meet somebody and that something clicks, but I didn't really go out for the sole purpose of finding a boyfriend. But, it's cool that it worked out the way it did."
Cleland says the positive culture Hackner has created within V.G.L. is the secret behind the league's success.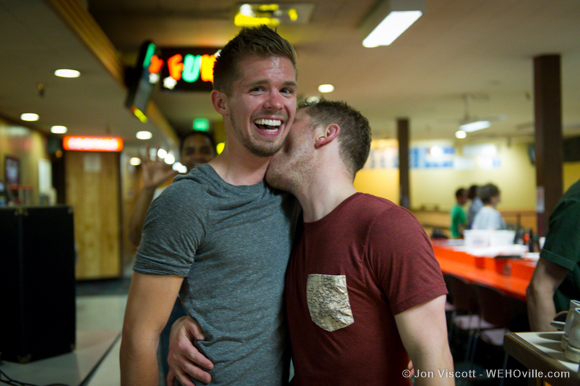 "I've told this to Will [Hackner] a bunch of times; He's very good at bringing people together in an environment that is fun and competitive," Cleland said. "All of us are very appreciative of him and having V.G.L around."
After enduring two layoffs in three years, Hackner has decided to temporarily put his career ambitions aside and focus on growing V.G.L.
"My goal is to get a corporate sponsor within the next six months," Hackner said. "I've got something here that people really believe in and that I'm passionate about.
Hackner says he has received inquiries from parties eager for him to start V.G.L. offshoots in Chicago, New York, Atlanta and Salt Lake City, which would give the LGBT community in those cities a chance to bond and connect over recreational sports.
For his part, Hackner says he just feels grateful he had the opportunity to found V.G.L.
"I feel blessed my friends saw this business in me that I didn't see in myself," he said.