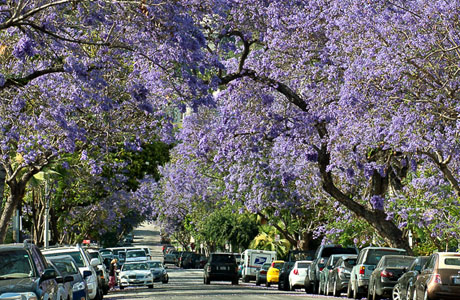 Nighttime parking will be a little harder to find for visitors going to West Hollywood's center city area come mid-August.
The West Hollywood City Council approved an ordinance converting the 1000 block of Harper Avenue to a nighttime permit-only district at its Monday night meeting. That means only cars displaying District 9 parking permits will be allowed to park on that block between 7 p.m. and 7 a.m., seven days a week. All others will be ticketed.
Harper Avenue is a favorite place to park for visitors going to restaurants and bars like Hamburger Mary's or Don't Tell Mama or the Gold Coast.
About 52 percent of the residents living in that block signed a petition asking for the parking permits. The city will begin posting signs of the new permit zone in late July. Enforcement will start on August 14.
The city's District 9 parking zone covers the area within the city boundaries south of Santa Monica Boulevard between Croft Avenue and Hayworth Avenue.
Once Harper's nighttime restrictions take effect, the only streets in that zone that don't have nighttime parking restrictions will be Kings Road, Sweetzer Avenue and Crescent Heights Boulevard.