Outfest, the nation's leading LGBT film festival, comes to WeHo's doorstep every year.
This year, the 31st edition of Outfest Los Angeles features more than 150 films from 28 countries, many of which will be shown at the Directors Guild of America, along Sunset Boulevard just outside West Hollywood city limits.
From July 11 through July 21, there are countless screenings, panels, parties and events to choose from. Headlining is the opening night film C.O.G., the first time humorist David Sedaris' work has been adapted for the big screen.
Below, we give you the 411 on tickets, venues, parking, the centerpiece films, parties, panels and special events.
[hr_dotted]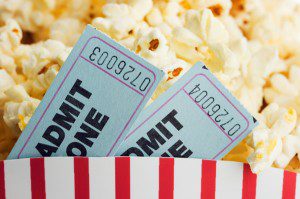 What do I need to know about tickets?
Tickets are $13 for regular screenings and $18 for films shown at the Ford Theatre and any of the five "Centerpiece Screenings." The awards brunch costs $18. The "Docs at 5" series cost $5 per doc, or you can purchase all five for $20). The "Producers Expo" costs $75 ($35 for Outfest members). Discounts are available for most of the screenings and events for Outfest members. Click here to learn more about becoming a member.
Tickets can be purchased on the Outfest website, but note there's a $3 service per per order. They can be purchased by phone at (213) 480-7065 until July 20, daily from 10 a.m. to 6 p.m. Note there is a $5 service fee per order on the phone. In person tickets can be purchased at the Directors Guild of America (7920 Sunset Blvd. at Fairfax) until July 11 from 10 a.m. to 6 p.m. From July 12 through July 20, the office hours are 10 a.m. to 9 p.m.
Same-day tickets will be available at each of the venues.
There are no refunds. Outfest asks that you be seated 15 minutes prior to the screening start time. If you're not, they might sell your tickets to someone in a stand-by line!
[hr_dotted]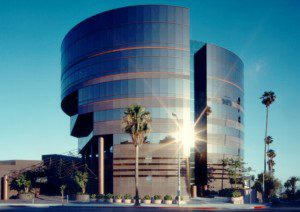 Where are the films being shown?
Films are being shown at seven venues. Luckily for WeHo'ans, most are being shown at the Directors Guild of America (DGA), which is just beyond city limits at 7920 Sunset Blvd. at Fairfax.
Here are the other venues:
Sundance Sunset Cinema at 8000 W. Sunset Blvd. at Crescent Heights, Hollywood.
Harmony Gold Theatre, just down the road from DGA at 7655 W. Sunset Blvd. at Stanley.
Ford Theatre at 2580 Cahuenga Blvd. in Hollywood.
Redcat at Walt Disney Concert Hall at 631 W. 2nd St., Downtown Los Angeles.
Orpheum Theatre at 842 S. Broadway in Downtown Los Angeles.
LA Gay and Lesbian Center's Village at Ed Gould Plaza at 1125 N. McCadden Pl., Los Angeles.
[hr_dotted]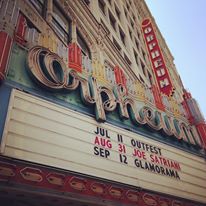 What about Parking?
By venue…
DGA: Parking is free at the DGA Theatre Complex and the Sunset Lofts (7950 Sunset Blvd. just west of Crescent Heights). Both are accessible off of Hayworth Ave.
Ford Theatre: Parking at the Ford comes with a big caveat, it's stacked (for ticket holders), which means you're probably staying the entire length of the film. Parking costs $5.
Harmony Gold: Underground parking is free. Enter from Sunset Boulevard.
Redcat: The Walt Concert Hall parking garage costs $9. Enter from 2nd Street and proceed to level P3 for direct access to Redcat.
Orpheum: There are many parking lots on Broadway, Spring, Main, 8th and 9th streets. Click here for more info.
Sundance Sunset: Free three-hour validated parking at the 8000 Sunset Center.
The Village: Village lots and a lot across from McCadden Pl. are available.
[hr_dotted]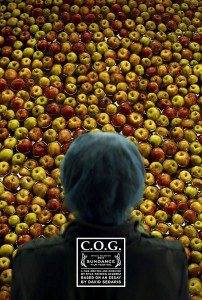 What are the Main Films Being Shown?
There are 6 films Outfest is promoting as its "Centerpiece Screenings." They are:
1. C.O.G. (Opening Night): July 11, 8 p.m., Orpheum Theatre
At the end of May, Outfest announced its opening night film based on the writings of David Sedaris. For more information about the film, click here.
2. Pit Stop (US Dramatic Centerpiece): July 15, 7 p.m., DGA 1 Theater Complex (7920 Sunset Blvd. at Fairfax)
This Sundance film is set in a blue-collar town in Texas and examines the lives of two gay men, Ernesto and Gabe, who fall in love. Yen Tan, an alum of Outfest's Screenwriting Lab program, wrote and directed the film.
3. God Loves Uganda (Documentary Centerpiece): July 16, 7 p.m., DGA 1
This documentary follows the story of American missionaries, who, unable to spread their anti-gay messages at home, travel to Africa to spread the "word of God." In Uganda, the ministers provoked proposed "kill the gay" legislation. The film also studies the Ugandan clergy who tried to spread messages of love and promote LGBT equality. The film is directed by Academy Award-winner Roger Ross.
4. Reaching for the Moon (International Centerpiece): July 17, 7 p.m., DGA 1
Set in 1950s Rio de Janeiro, American poet Elizabeth Bishop travels to Brazil hoping to find inspiration but ends up falling for architect Lota de Macedo Soares. The two embark on a tempestuous affair that affects their art for the rest of their lives.
5. Alice Walker: Beauty in Truth (Fusion Centerpiece): July 18, 7 p.m., DGA 1
The film is a documentary of the life of Alice Walker, activist, poet and Pulitzer Prize-winning author of "The Color Purple." The film traces her personal and professional life, and features interviews with Walker and her peers, including Steven Spielberg and Yoko Ono.
6. G.B.F. (Closing Night): July 21, 8 p.m., Ford Theatre
This comedy is a twist on the classic teen movie about high school student Tanner, who, when outed by his school's Gay Straight Alliance club, becomes the target for three "teen queens" who believe they need a G.B.F. (Gay Best Friend). As the girls compete for Tanner, the audience realizes that he already has a G.B.F. named Brent.
For the full program and listing of films at Outfest, click here.
[hr_dotted]
What about the rest of the films?
[scribd id=152519457 key=key-46lx4rb0tsb61lcqhi mode=scroll]
[scribd id=152518802 key=key-1e9f35jl8awyjgqpnj2i mode=scroll]
[hr_dotted]
What screenings will have panels and receptions?
[scribd id=152530266 key=key-b1g7w1t0uya81xqserk mode=scroll]
[hr_dotted]
When and Where are the Parties?
Opening Night Gala After-Party at the Orpheum Theatre (842 Broadway at 9th, Los Angeles), Thursday. Party before and after the premiere of C.OG., the first film based on the work of humorist David Sedaris and the first film to be shown at Outfest 2013. The VIP pre-party starts at 6 p.m. The premiere of C.O.G. is at 8 p.m. The after-party starts at 10 p.m. Tickets, $60 to $175, can be purchased by calling (213) 480-7065 or online.
Awards Brunch, Sunday, July 21, 11 a.m. Location TBD. Jury and audience prizes for features and shorts will be announced while attendees sip on Mimosas and Bloody Marys.
Closing Night Gala, Sunday, July 21, 8 p.m. at Ford. The festival finishes with the screening of G.F.B. and a closing night after-party. Details TBA.
[hr_dotted]
Besides screenings, parties and panels, what else is there?
Here are some other events that caught our eyes: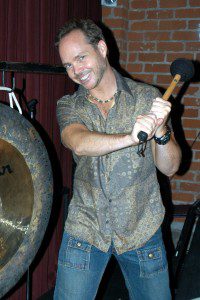 The Home Video Gong Show
Saturday, July 20 at Recat at 9:30 p.m.
See outrageous videos from the audience. Attendees are encouraged to bring clips of their "funniest, most shocking, weirdest clips (under three minutes) to be shared." Who knows, your clip could win a prize.
Producers Expo
Friday, July 19, 10 a.m. to 40 p.m.
Outfest Producers Expo is a conference for both established and up-and-coming filmmakers. It features speakers, workshops, technology demonstrations and networking opportunities. $35 Outfest members. $75 General Public
Queer Animation
Sunday, July 14, 2 p.m. at DGA 2
Some of today's leading figures from the  world of animation – including Dean DeBlois (director of "How to Train Your Dragon 2") , Suzanne Buirgy (producer of "Happy Smekday!") and Jay Redd (visual effects supervisor of "Men in Black 3") will discuss the industry's openness to diversity, the queer subtext of classic Disney plotlines and the future of animated films aimed at a non-kid market.
Family Fun at the Village: The Croods
Sunday, July 14, 1 p.m. at the Village
Tailored for kids and their parents, this event includes juice and cookies, face paint, interactive games, a moon bounce and a screening of "The Croods."
Oh, the Horror!
Saturday, July 13, 2 p.m. at Harmony Gold
A panel of LGBT horror creatives, including Outfest Achievement Award honoree Kimberly Peirce and Bryan Fuller (creator of NBC's "Hannibal") will discuss the genre, examine the link between sexuality and terror and discuss the future of horror cinema.
[hr_dotted]
More Outfest coverage from WEHOville: