[hr]
Books, Bouquets and Big-budget Brides
[hr]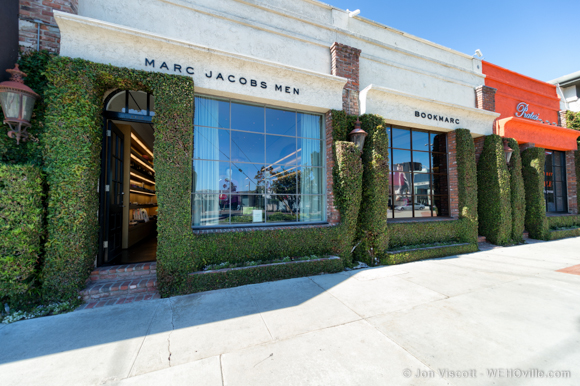 Let's walk to the corner of Orlando Avenue and Melrose Place and cross the street to browse Book Marc, the quirky bookstore and accessory shop Marc Jacobs opened in 2010. Here, you'll find gems such Krink paint markers and a coffee table book featuring Brian Bowen Smith photography.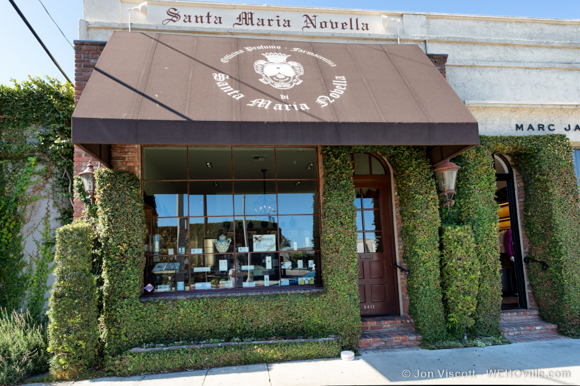 From there, we'll head to Santa Maria Novella, which bills itself as the oldest pharmacy in the world. The company was founded in 1612 in Florence, Italy. Here, you can find luxurious high-end perfumes and toiletries to add to your medicine cabinet.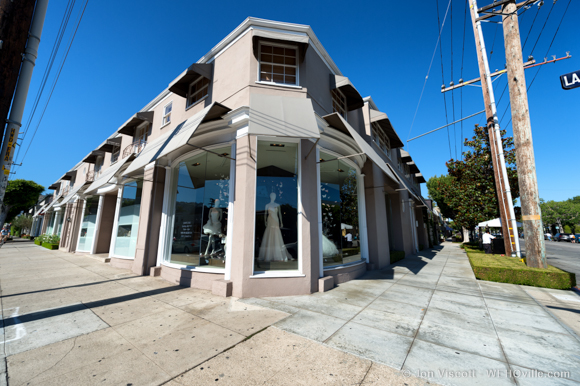 If you're a bride-to-be with a big budget who is on the hunt for the perfect wedding gown, you're in luck. Just down the street from Santa Maria Novella is Monique Lhuillier's bridal boutique. The second-biggest name in bridal fashion (behind the esteemed Vera Wang), Lhuillier launched her first bridal collection in 1996. Reese Witherspoon, Britney Spears, Carrie Underwood, Jewel, and Ashlee Simpson all wore Lhuillier's gowns on their big days. But Lhuillier is more than just a bridal boutique; it's an experience. Prepare to be spoiled when you book a fitting at Lhuillier. A bridal consultant will wait on you hand and foot, and even provide you with champagne while you look for your dream gown. Call 323-655-1088 to book an appointment. However, the salon does take walk-ins.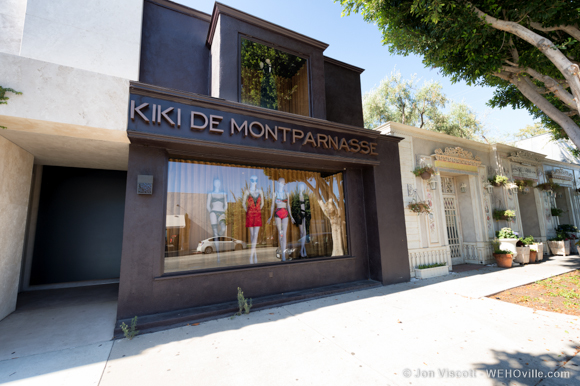 Obviously, you can't get married without investing in some serious lingerie for the honeymoon. It's a good thing Kiki de Montparnasse is just a few doors down from Lhuillier. Here, you can find garters, red lace kimonos (best worn sans underwear, of course) and wrap teddies.
Now, we've reached the end of our tour. After a long day, why not wind down with happy hour and dinner?
Click through the pages below to tour through Melrose Place.