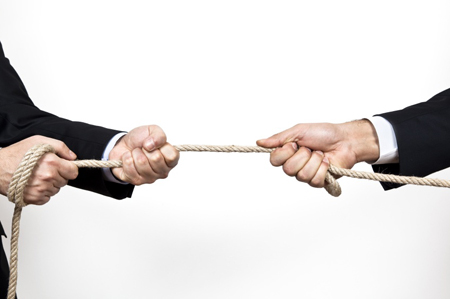 The mystery of who will get the vacant at-large seat on the West Hollywood Planning Commission remained unresolved Monday night as the City Council failed to reach a consensus on the matter for the third time.
However, the playing field changed as a new contender for the seat emerged. Previously, the candidates were paralegal Rob Bergstein, attorney Craig Charles and attorney Bob Burke. Now, Burke is out of the running and author/activist Heidi Shink is vying for the slot.
Each of the three times it has come for a vote, Councilmember John Heilman and Mayor Abbe Land have supported Bergstein, a member of the city's Eastside Task Force.
Meanwhile, Councilmembers John Duran and John D'Amico have supported Charles. Charles is D'Amico's direct appointee to the city's Historic Preservation Commission and also Duran's law partner in the Duran Law Group.
Since at-large appointees to the city's boards and commissions must receive a majority of the five-member council's votes, the deciding vote has come down to Councilmember Jeffrey Prang each time.
During the May and June votes, Prang supported Burke, his direct appointee to the Public Safety Commission. But Monday, Prang changed directions, nominating Shink, his direct appointee to the city's Human Services Commission. Shink is widely rumored to be running for City Council in 2015, but has not yet made an official announcement.
"I think Heidi offers tremendous opportunity as an alternative," Prang said, adding that he's come to trust her judgment.
Prang's words didn't sway anyone else to vote for Shink, but he stuck to his guns, refusing to support either Bergstein or Charles.
Heilman spoke highly of Bergstein, saying he is "forthright," "works well with everyone" and is a leader of the city's eastside.
D'Amico talked up Charles, saying he's thoughtful, knowledgeable and easy to work with. He also said that Charles is "not a controversial figure."
"There is a real possibility that a divisive candidate will set the Planning Commission off in the wrong direction," said D'Amico, referring to Bergstein, who is known for being a polarizing figure with his strong opinions.
Duran echoed that sentiment.
"It's really important we have a well functioning Planning Commission," said Duran. "There are large developments coming before the commission."
Duran said he and Charles may be law partners, but they routinely disagree, so he expected Charles to be an independent mind on the Planning Commission.
Duran pointed out that Charles is not only a renter, but also lives east of Crescent Heights Boulevard. All the other Planning Commissioners own their homes/condos and live west of Crescent Heights.
Heilman pointed out that Bergstein lives at the far eastern end of the city.
The City Council will again take up this matter at its August 5 meeting. Land urged her colleagues that it is time to fill the vacancy.
The at-large seat on the Planning Commission has been open since March when Commissioner Alan Bernstein resigned after moving to a home in Hancock Park. City regulations require that members of the Planning Commission must make their primary residence in the city limits.