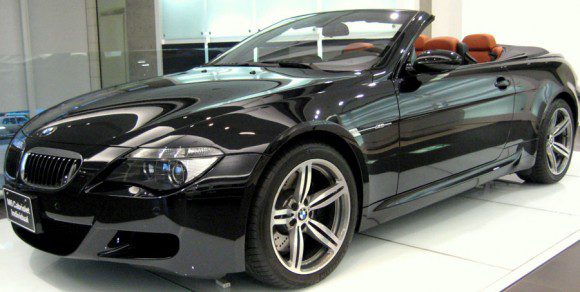 A man suspected of stealing a luxury sports car led deputies on a chase from West Hollywood to Santa Monica today, then refused to surrender until flash bang grenades and tear gas flushed him out of the vehicle.
The chase began around 1 a.m., said the watch commander at the sheriff's West Hollywood Station. The suspect, a man in his 30s, initially drove through West Hollywood before heading west on Santa Monica Boulevard, she said.
The man stopped at the intersection of Stanford Street and Santa Monica Boulevard but refused to get out of the vehicle as a sheriff's helicopter crew circled overhead, blaring orders for him to surrender, the watch commander said.
Around 2:30 a.m., tear gas was fired into the car and the man got out and was taken into custody, she said, adding he will likely be booked on suspicion of grand theft auto.
The car was a BMW 6-series convertible, a news photographer reported from the scene. He said the deputies fired beanbag-type rounds at the car, breaking its windows, then tossed flash bang grenades into the vehicle, followed by tear gas, prompting the man to exit through the passenger side door.
The suspect, with his head wrapped in a bandage, was taken from the scene in an ambulance, the photographer reported.
No deputies were injured, the watch commander said, but the photographer reported that some of them were treated at the scene for the effects of tear gas.