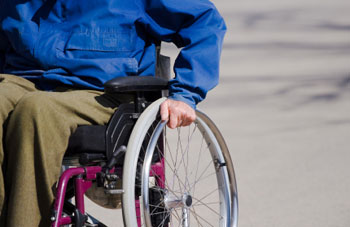 West Hollywood's Disabilities Advisory Board is currently accepting nominations for the 2013 Disability Service Awards, a part of the city's observance of Disability Awareness Month in October.
The award presentations and reception will be held in the West Hollywood City Council Chambers at 625 N. San Vicente Blvd. in between Santa Monica and Melrose at 6 p.m. on Wednesday, Oct. 23, 2013. Nominations are due by Monday, Sept. 16.
Members of the West Hollywood community are encouraged to nominate individuals, businesses, the media and non-profit organizations that deserve special recognition for their work with people living with disabilities, including accessibility issues, attention to ADA requirements or advocacy. Self-nominations are welcome.
The nomination form is available online. Nominations should include a contact name and phone number and may be sent via email to kpatterson@weho.org, faxed to (323) 848-6565, or mailed to Kim Patterson, Social Services at West Hollywood City Hall, 8300 Santa Monica Blvd., West Hollywood, CA 90069.
Award recipients will be chosen at the Disabilities Advisory Board meeting on Wednesday, Sept. 25.
For information, call (323) 848-6510.