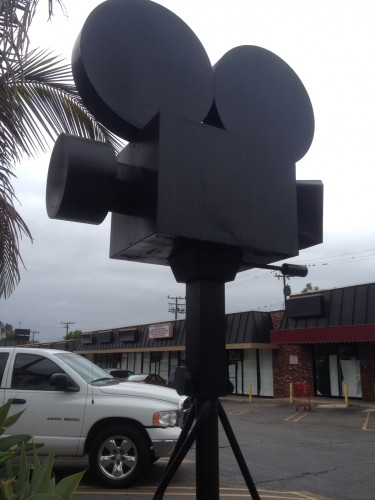 Demolition of the Movietown Plaza shopping center will begin late this year and will take approximately three months according to an official with Avalon Bay Communities, the company that owns the shopping center at 7304 Santa Monica Blvd. at Poinsettia.
"We're moving forward with our plans," said Mark Janda, vice president for development at Avalon Bay. "Our intention is to begin demolition in the fourth quarter of this year and begin construction in early 2014."
Construction of the new retail and residential development will take approximately 18 months, so the tenants could begin moving in as early as mid 2015, according to Janda. The company hopes that a Trader Joe's grocery store will be one of those tenants, but nothing has been finalized.
"We would love to have Trader Joe's back an anchor tenant for the retail," said Janda. "We've talked with them, but nothing is definite yet."
As for the Trader Joe's currently in the shopping center, it is closing at the end of August because its lease expires on Aug. 31, Janda reported. Trader Joe's has been in that location since 1985.
The other two stores remaining in the center, a Chinese restaurant and a Mexican burrito restaurant, are on a month-by-month lease and will be given 30 days notice prior to the start of demolition.
The new Movietown Plaza will have 32,300 square feet of retail space when completed. That's the same amount that was proposed when Casden Properties owned the site. When Avalon Bay purchased Movietown Plaza from Casden in 2012, they initially wanted to reduce the amount of retail to 26,000 square feet. However, the city asked them to keep it at 32,300 square feet, so they did, Janda said.
Once completed, the center will have 370 residential units, including a building of 76 units for low-income seniors. Those units will all be rental apartments rather than condominiums, as was planned under Casden. Avalon Bay specializes in mixed-use buildings and apartment communities, not condo buildings, Janda explained.