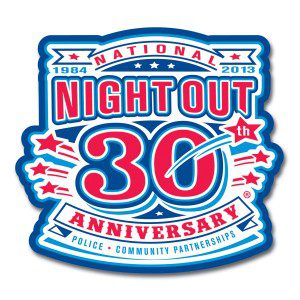 Nearly 2,000 West Hollywood residents are expected to celebrate in the streets in a show of unity against crime during the city's annual "National Night Out" on Tuesday, Aug. 6.
National Night Out is a national campaign that involves citizens, law enforcement agencies, civic groups, businesses, neighborhood organizations and local officials from more than 15,000 communities from all 50 states, U.S. territories, Canadian cities and military bases worldwide.
WeHo's Neighborhood Watch Groups, in coordination with Los Angeles County Sheriff's Department and Los Angeles County Fire Department as well as WeHo officials and staff, will hold evening events and social gatherings in neighborhoods throughout West Hollywood. Neighborhood events will include block parties, barbecues, live entertainment, movie night in the park and dancing.
This year marks the 30th anniversary of the National Night Out, which began in 1984 as an effort to promote involvement in crime prevention activities, police-community partnerships, neighborhood camaraderie and to send a message to criminals letting them know that neighborhoods are organized and fighting back.
Street closures for National Night Out will take place on Tuesday, Aug. 6 from 4 p.m. to 10 p.m. and include:
The cul-de-sac at Sherbourne Drive and Ashcroft Avenue, with closures at San Vicente Boulevard and Ashcroft Avenue, and Ashcroft Avenue at Sherbourne Drive;
Lloyd Place extending east from Elevado Street to Norma Place;
Rugby Drive from Westmount Drive up to and including the driveway of 8617 Rugby Drive;
Fuller Street from 1205 to 1215 Fuller;
Norton Avenue between Laurel Avenue and Hayworth Avenue;
Westmount Drive cul-de-sac starting at the barricade just north of Santa Monica Boulevard up to 940 Westmount Drive, south of the Westmount Drive/West Knoll Drive traffic circle;
Lexington Avenue between Formosa and Detroit; and
Poinsettia Drive just south of the Hampton horseshoe down to the middle of the block.
For more information,  call (323) 848-6831 or go online.