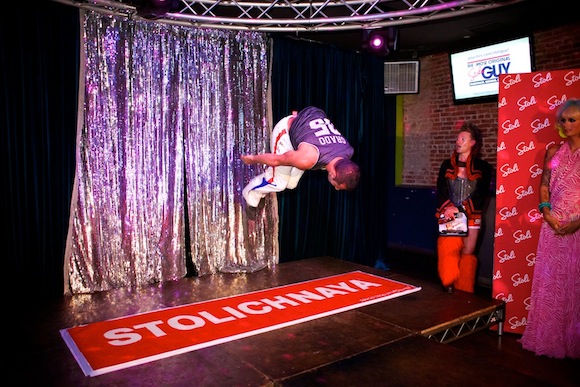 The vodka will be watered down — actually it will be water — but WeHo City Councilmembers John Duran and John D'Amico hope that the message will be clear.
To protest new anti-LGBT laws in Russia, Duran and D'Amico are inviting area bar owners to take part in a protest at Micky's on Thursday at 11 a.m. Bottles of Stolichnaya Vodka (aka "Stoli"), which is being boycotted by many WeHo businesses, will be emptied into the gutter.
But don't bother bringing tomato juice to mix with the runoff; the bottles will be filled with water. (Dumping vodka would run afoul of environmental rules.)
Stoli, the liquor brand that brought its "Most Original Stoli Guy" search to Micky's earlier this month, is being targeted for the boycott because of its Russian ingredients. Some have opposed the boycott because the company's headquarters is in Luxembourg, and its distillery is in Latvia.
In an open letter responding to the controversy, Stoli president Val Mendeleev touts the company as LGBT-friendly and stresses that it is not associated with the Russian government.
Russia's new anti-LGBT legislation is attracting a lot of public scrutiny because the 2014 winter Olympics will be held in Sochi in February.