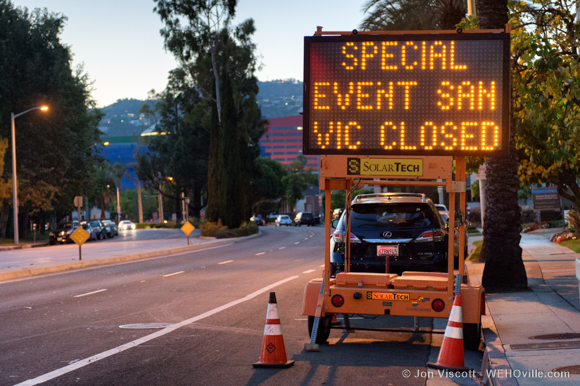 If your morning commute takes you near San Vicente and Santa Monica boulevards, you might want to leave home a few minutes early on Wednesday. Traffic may be slowed because San Vicente will be closed between Melrose Avenue and Santa Monica Boulevard from about 8 a.m.-2 p.m.
During the closure, San Vicente will be the site of an emergency training exercise for West Hollywood city staff.
The training exercise will be an "all hands on deck" scenario for more than city staff members, said Kristin Cook, the city's public safety director. Employees of the fire department and the West Hollywood sheriff's station will participate, as will some city volunteers. More than 100 people will take part in the emergency drill, which will test staff members' responses to an emergency situation that involves injuries.
Buses will continue to run in the bus lane during the closure, Cook said, and people will still be able to get to the library.