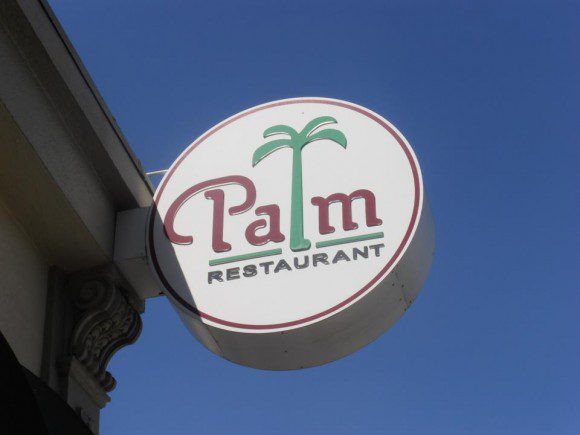 Who knows? But, the buzz in other local media outlets notwithstanding, it's clear that the Palm is leaving its current location at 9001 Santa Monica Blvd. because the building it inhabits will be destroyed.
The confusion stems from apparently conflicting statements from the Palm's publicist and the building owner.
"The Palm will remain at 9001 Santa Monica Blvd. for the foreseeable and distant future," said Brianne Carmody-Perea, senior vice president with the Brooks Group, the New York City-based PR agency that represents the 30-restaurant Palm chain.
But the owner of the property, 9001 Santa Monica Boulevard LLC, says the building the Palm inhabits will be demolished when construction begins on a five-story, mixed-used project on the site of the Palm and the adjacent auto repair shop. The city's Planning Commission approved an extension in June of a development agreement for the property.
During the Planning Commission meeting, Ira Handelman, the lobbyist representing the project, said the Palm, which has been at that location since 1975, was not renewing its lease and had been looking at other properties in the area.
"The Palm, we have no control over. There's no way you can legally make anyone have control of someone's lease and what they want to do," Handelman told the Planning Commission. "There'll be another restaurant [when construction is completed]. We don't know which one it's going to be. We've had interest."
Carmody-Perea says she knows nothing about the Palm not renewing its lease.
"We're going to continue to serve our guests in the West Hollywood location," said Carmody-Perea.
Repeated calls to Handelman for clarification were not returned.
In the meantime, per the information the developer provided, the city is operating under the assumption that the Palm is indeed leaving that location.
"No one has contacted us saying the Palm restaurant is not leaving," said John Keho, the city's planning manager. "We are moving forward with the [development agreement] application."
The City Council is tentatively set to give final approval to the development agreement extension at its Aug. 19 meeting.