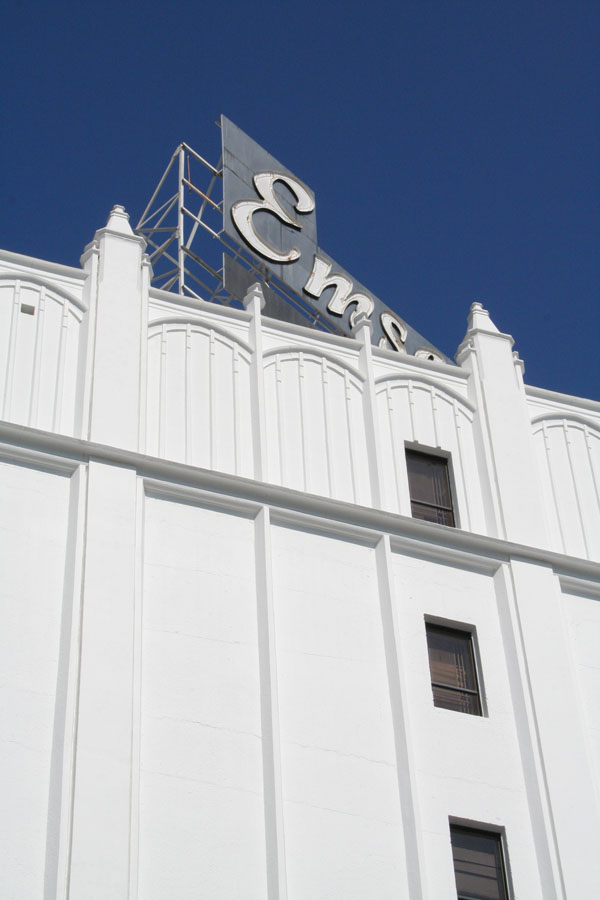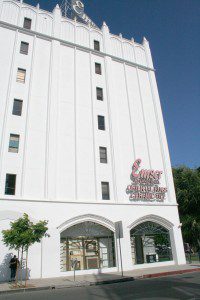 Ever Wonder why the Emser Tile building at the corner of Santa Monica Boulevard and Olive Drive dwarfs everything around it? Nothing along this stretch of West Hollywood rivals its height and bulk. One must head east to another huge and historic structure, the Hollywood Storage Company building at Santa Monica Boulevard and Highland, to find a building of comparable size.
Built in 1925, this building served as the West Hollywood location for the Bekins moving and storage company. It easily could have been built as a much lower, spread out complex, which would have been more cost-effective — West Hollywood certainly had no shortage of open space in 1925.
So why erect a massive structure in an otherwise flat neighborhood?
Early in the 20th century, Bekins wanted to distinguish itself from competitors by being the first to provide insurance, guaranteed delivery times and locations on both coasts.
The architecture of their facilities was designed to help deliver these higher standards of service.
In 1925 most of the buildings in Los Angeles County, and West Hollywood in particular, were low in scale and constructed of wood. These structures, known for their flammability and impermanence, did not inspire confidence in customers looking to store valuables long term, or the company offering insurance on storage items.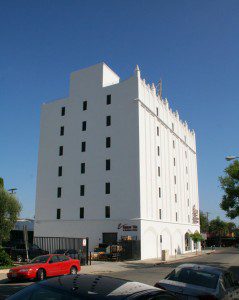 Aware of these concerns Bekins hired structural engineers to design fireproof steel-reinforced concrete buildings. The engineers sparsely augmented these basic concrete boxes on their street-side faces with decorative elements taken from pattern books, which were catalogues of stock designs and decorative elements commonly used by builders of the time.
Pick and choose: a little gothic here, a little tudor there and some of those little towers with spheres on top … decoration done.
These tall and muscular new structures, rising above the smaller buildings around them, were designed to reassure customers that their belongings were well protected. These being key reasurrances for people moving across country, a highly uncertain and stressful undertaking.
Founded in 1891, Bekins clearly knows the moving and storage business, having seen it go from the horse and wagon, through towering concrete bunkers, to international online package tracking.
Today, the architecture of shipping and storing no longer needs to visually convey confidence and safety with fireproof concrete fortresses. Instead, it is more dispersed. Though this does not necessarily mean it is smaller.
With chain-link and barbed-wire fences, cameras, security guards, encryption software and a network of trucks, facilities, servers and satilites the infrastructure of shipping and storage has gotten exponentially larger. Yet as the same time, is far less visibly obvious.
Size, it seems, does still matter.