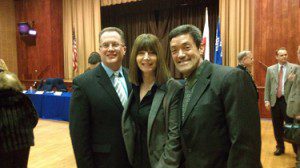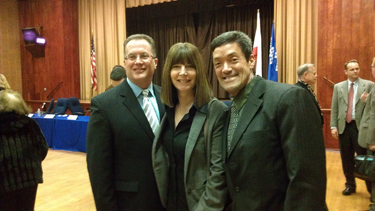 The West Hollywood City Council approved author and activist Heidi Shink as the new at-large member of the city's Planning Commission during its Monday night meeting.
Shink, who has served as Councilmember Jeffrey Prang's direct appointee to the city's Human Services Commission since 2011, will take her seat at the next Planning Commission meeting on Aug. 15.
The at-large seat has been a matter of contention for the past four months with none of the nominated candidates able to secure a majority of the council's vote. Previously retired paralegal Rob Bergstein and attorney Craig Charles were the top contenders for the seat.
Each of the three previous times the seat came up for a vote, Councilmember John Heilman and Mayor Abbe Land have supported Bergstein, a member of the city's Eastside Task Force.
Meanwhile, Councilmembers John Duran and John D'Amico have supported Charles. Charles is D'Amico's direct appointee to the city's Historic Preservation Commission and also Duran's law partner in the Duran Law Group.
Prang had the deciding vote each time but was unwilling to support either Bergstein or Charles. In July, he suggested Shink as an alternative, but was the only one who voted for her.
Monday night, Shink's fortunes changed. Bergstein, Charles and Shink were again all initially nominated. Shink and Charles made it to a runoff vote after Land shifted her support to Shink.
In the runoff vote, D'Amico joined Land and Prang in voting for Shink. Duran continued to support Charles, while Heilman abstained from the vote.
Shink is widely rumored to be running for City Council in 2015, but has not yet made an official announcement.