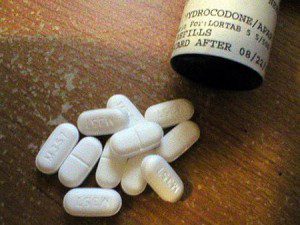 A West Hollywood doctor who wrote more than 1,200 prescriptions for powerful painkillers after his authority to prescribe those drugs was revoked pleaded guilty today to a federal charge.
James William Eisenberg, 72, of Venice entered his plea to one count of distribution of hydrocodone, the generic drug found in brand-name products such as Vicodin and Norco.
Eisenberg was named in an indictment filed in May, charging him with four counts of using a revoked U.S. Drug Enforcement Administration registration number and three counts of distribution of hydrocodone.
Assistant U.S. Attorney Benjamin Barron said Eisenberg could face up to 2 1/2 years in prison at sentencing Dec. 9.
Prosecutors contend Eisenberg wrote the prescriptions in exchange for cash payments while he worked out of medical offices in West Hollywood, including a Santa Monica Boulevard storefront he called Pacific Support Services. He also issued "medical marijuana" recommendations from the West Hollywood locations, according to court documents and DEA records.
In December 2011, a DEA administrative judge determined that Eisenberg acted as a "drug dealer" and suspended his registration number. The DEA issued an order permanently revoking Eisenberg's registration in July 2012, according to the U.S. Attorney's Office.