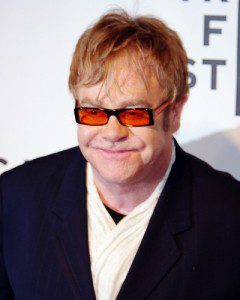 The high-profile Elton John AIDS Foundation Oscar Party, which moved to West Hollywood Park in 2012, will remain there at least through the 2016 party.
The City Council voted on Monday night to continue co-sponsoring the party for the next three years, with the next Oscar event on March 2, 2014. The city has been a co-sponsor of the party, previously held at the Pacific Design Center, since 2004. The party, which attracts lots of A-list celebrities and media attention for the city, moved across the street to the park when it outgrew the PDC courtyard area.
The Elton John AIDS Foundation wants to close off the northern section of the park from Friday, Feb. 21 through Wednesday, March 5 for event setup and breakdown. The city's agreement with the foundation also includes waiving $2,812 in fees.
The event will also mean closing of a section of San Vicente Boulevard, between Santa Monica Boulevard and Melrose Avenue, from about 2 p.m. on Oscar Sunday until about 5 a.m. the next day.
On the same day, there will be a partial lane closure on Sunset Boulevard because of the annual Vanity Fair party at the Sunset Tower Hotel from 2 p.m. until 3 a.m. The Vanity Fair post-Oscar party has been held at the Sunset Tower for the past four years.
In the fall, HBO's Emmy Event on Sunday, Sept. 22. will also result in the closure of San Vicente between Santa Monica to Melrose, from about 2 p.m. until about 3 a.m. That event will take place in the Pacific Design Center's courtyard. The Council also approved that street closure at its meeting on Monday.