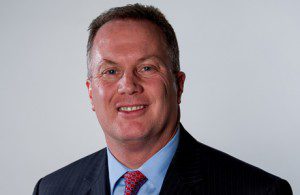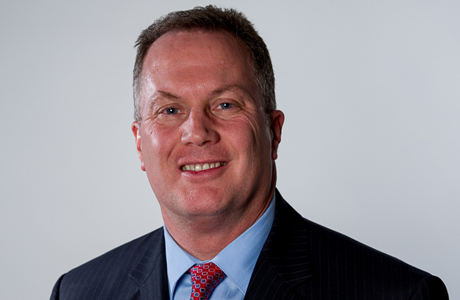 West Hollywood City Councilmember Jeffrey Prang, who recently confirmed he will enter the race for Los Angeles County Assessor in 2014, elaborated on his campaign plans Wednesday as he eyes the position of embattled assessor John Noguez.
Prang, who works for the county assessor as a special assistant, joins challengers Omar Haroon, John Loew, John Morris and John Wong, who have already filed statements that allow them to begin fundraising for the contest. The candidate filing period does not open until February.
The county assessor's office has recently been rocked by allegations that Noguez, who was elected in 2010 and still officially holds the top position, abused the office by trading bribes for lower property tax bills.
Noguez has been on paid leave for more than a year since an investigation was opened against him by the district attorney. He is charged with 30 felony counts, including accepting bribes, perjury and misappropriation of public funds. Noguez maintains that he is innocent.
According to Prang, who describes himself as a long-time "political friend" of Noguez, he began his latest stint working for the Assessor's Office in March 2012 after nine months of unemployment, and just as the investigation into Noguez and his office intensified. He has stressed that the crimes Noguez is alleged to have committed occurred prior to his employment by the office.
"I was brought in prior to the crime investigation to help stabilize the office and to introduce some reforms to help deal with what then was still a minor controversy," said Prang, who first met Noguez 20 years ago when he began work under then-Assessor Kenneth Hahn. "When the controversy blew up into a criminal investigation I coordinated the effort to further stabilize the department by urging John to get out of the office so he would not be a distraction.
"Because of all these issues, he should have resigned, but he wasn't going to do that."
Noguez has refused to resign despite continued pressure for him to step down. LA County Supervisor Michael Antonovich has called for his immediate resignation, as has former assessor Kenneth Hahn.
Noguez has continued to receive an annual salary of $192,000.
"Clearly he's not able to do the job," Prang said. "… sometimes when you work for the people and when controversies become such a distraction that you're not able to serve people fully, it's incumbent upon you to step aside."
While Noguez could return to work anytime, his attorney has said he has no intention of returning to the office.
The LA County Board of Supervisors was expected on Tuesday to appoint Assistant Sharon Moller to take over as chief deputy assistant in Noguez's absence. Prang has been serving under Santos H. Kreimann, who ran the office since Noguez's leave of absence in June 2012. Kreimann was recently appointed to an executive position in the county's chief executive office.
If Prang is elected to the assessor position, he will need to resign as council member when he begins the new job the first week of December 2014, which would be nearly three months before the next West Hollywood City Council election.
During those three months, the City Council would have two choices: It could keep the position vacant, or, with a consensus vote temporarily appoint someone to fill it.
Prang said he was the one who convinced Noguez to take a leave of absence, and came up with the plan to allow the Board of Supervisors to nominate someone to temporarily run the department. While the Board of Supervisors can nominate someone to fill the role, Noguez is an independently elected official and, as head of the department, must approve the decision. The supervisors do, however, control the assessor's budget.
Prang called Noguez's charges a "huge distraction" that "traumatized the department."
"I don't believe I would have been able to continue in my employment under those conditions," Prang said, referring to if Noguez hadn't taken a leave of absence.
During his most recent stint with the assessors office, Prang has also been responsible for developing the department's "strategic plan," which lays out a plan for the department for the next three to five years.
If elected to the position, Prang said he'd set about digitalizing the "hundreds of millions of papers, if not billions" contained in the department.
Prang said he has talked to lobbyist and campaign consultant Steve Afriat about running his campaign. Afriat has, at one time or another, run the campaigns or raised money for four out of the five sitting WeHo City Council members while as a lobbyist also representing many projects that have business before the city.
Prang estimates he would need to raise $500,000 for a successful campaign run.
He has already racked up a long list of endorsements, he says, including California State Controller John Chiang, California Speaker of the State Assembly John A. Pérez, LA County Sheriff Lee Baca, retired LA County assessors Rick Auerbach and Hahn and LA City Attorney Mike Feuer.