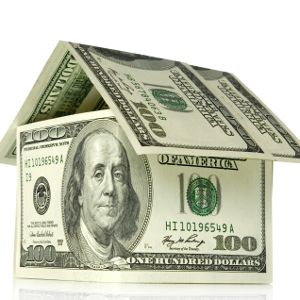 With its central location and high quality of life, the little burg of WeHo beckons to many apartment-hunters.
But those in the market now — perhaps encouraged by recent reports of a renters' market in L.A. County—should brace themselves for sticker shock.
With few apartments becoming available for rent, prices are going up. The result, says Westside Rentals president Kevin Miller, is a "feeding frenzy."
"The demand is ridiculously high," Miller said. L.A. as a whole is one thing, he said, but "anything by the water is through the roof."
Miller said that West Hollywood is the area's second most popular spot (second to Santa Monica) where apartment-seekers want to live. Miller noted that demand has been especially high in recent weeks due to the influx of students moving to the area to attend L.A.-area colleges.
Leasing specialist Marco Colantonio and independent real estate agent Greg Johnson have seen competition for units escalate along with prices.
"There's almost nothing right now in West Hollywood," said Colantonio of MC Designs, LLC.
Over the past three or four years, he said, the situation was very different. There were many WeHo buildings with 12 to 15 percent vacancy rates, and landlords installed hardwood floors and granite countertops to woo prospective tenants.
Now, he said, a landlord with a vacant apartment will be flooded with applicants. One apartment garnered 20 applicants within a matter of hours.
That competition drive prices up, Colantonio said. Studios that used to rent for about $1,000 are going for closer to $1,300. One-bedroom apartments that would have gotten about $1,350 previously are now renting in the $1,600-$1,700 range.
Johnson, too, says the rental crunch is severe.
"I'm turning people down left and right," Johnson said. "It's so tight."
Over the past year, he said, and particularly the past few months, demand and prices have shot up. Apartments listed for rent are often taken the same day they're posted.
"If you see something, you have to grab it," he said.
What's behind the growing demand and increasing rents? Both Colantonio and Johnson suspect economic factors.
Johnson suggests that people may be considering moving, then getting discouraged by the cost. In turn, that contributes to the low number of apartments being put on the market.
Colantonio believes that cash-strapped buyers may be deciding against "upgrading" from a studio or one-bedroom apartment to a larger place. One couple, for example, told him they would skip "the condo phase" and continue to rent until they were ready to buy a house.
According to Jessica LeDuff of Linza LeDuff Real Estate, there's a lot of competition among those looking to purchase homes, too.
"This market still feels pretty tight," said LeDuff, who said that inventory has been low for most of the year.
LeDuff believes that potential sellers may be "riding the market" to see if prices keep rising before they decide to sell their homes. As the economy stabilizes, she said, more people may decide to put their houses on the market.
"They still don't know which way things are going," she said "It's kind of a holding pattern."