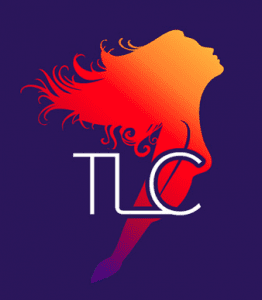 While about 41 percent of WeHo'ans are gay and bisexual men, lesbians and bi women account for just 5 percent of the city's population. For that 5 percent, it can be difficult to find gathering spaces to meet one another and connect with community.
"There's nothing lesbian in West Hollywood at all … we are trying to bring the 'L' into West Hollywood, into the gay Mecca," said Lauren Costine, who pointed to the recent closing of lesbian bar The Palms, and before it the lesbian-oriented Normandie Room, a lesbian bar that closed in 2009, and Little Frida's, a popular lesbian coffee house in the 1990s.
Costine is one of the women behind the new Lesbian Center, which she envisions as providing a safe space where L.A.-area lesbians of all ages and backgrounds can get together and develop a sense of community outside of the bar scene. The center, which is in the process of applying for nonprofit status, will have a launch party and fundraiser called "Wonder Women" at a Hancock Park residence on Saturday, Oct. 12.
"Many lesbians in Southern California have been experiencing a void around having a unique space to create community outside of the bar scene. One of our main goals is to be the place lesbians of all ethnicities and ages can connect to one another," said Costine, according to a news release for the fundraiser.
Eventually the Lesbian Center will take up residence next door to the June Mazer Lesbian Archives in the Werle Building, 626 Robertson Blvd., adjacent to West Hollywood Park. The West Hollywood City Council voted in May for vacant office space in the building to be used as a gathering space for lesbian-oriented events.
Prominent WeHo activist Ivy Bottini, another member of the Lesbian Center's steering committee, said that, prior to that vote, she lobbied the council extensively about the need for lesbian space.
"I drove everyone crazy for three years," she said.
According to Costine, Lesbian Center will pay the city a nominal fee for the space, and it will let other organizations use the space when it's not needed for center events.
It will be a while before the center settles into the Werle Building, which is getting an elevator to make its second floor more accessible. (The council approved $385,000 in funding for the elevator in May.)
Until construction is completed, Costine said, Lesbian Center programming will take place in other public spaces. Exactly what shape the center's programming takes on will depend on the input its leaders get from a community survey; Costine suggested that center offerings might include workshops and panel discussions.
After the October fundraiser, Costine said, the next center event will most likely be held in January.
For more information about the Lesbian Center, visit thelesbiancenter.org.