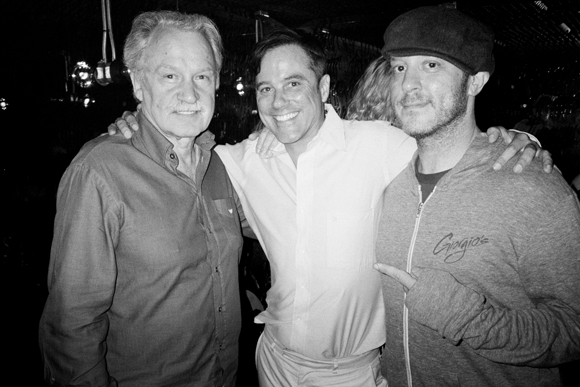 On Saturday nights, congestion and conspicuous consumption pervade the Sunset Strip. Loud crowds —tourists and frat boys mostly — spill out from gregariously garish venues like the Saddle Ranch Chop Shop and the House of Blues. But smack in the middle of the sloshed flip-flops and sneaker swarm, a chic crowd of women in vintage dresses and men rocking American Gigolo swagger arrive to boogie the night away to disco music inside the Standard Hotel.
Giorgios, the sexy new dance party at the Standard's MmHmmm club from longtime event thrower Bryan Rabin and famed LA DJ Adam 12, is getting, arguably the best kind of buzz in all of Los Angeles right now. No less than Purple Magazine, The New York Times and LA Weekly have taken note of its fierce and fashionable crowd and ambiance. In the short three months it has been open it has attracted a diverse mix of designers, performance artists, club kids, movie people, rock stars and pop stars and bodacious bon vivants hungry to soak in its condensed Studio 54-like atmosphere. We're talking David LaChapelle, Jody Wately, Lenny Kravitz, Daphne Guinness, Rodney Bingenheimer, and yes, even Giorgio Moroder himself (the legendary producer for whom the club is named popped in just last week).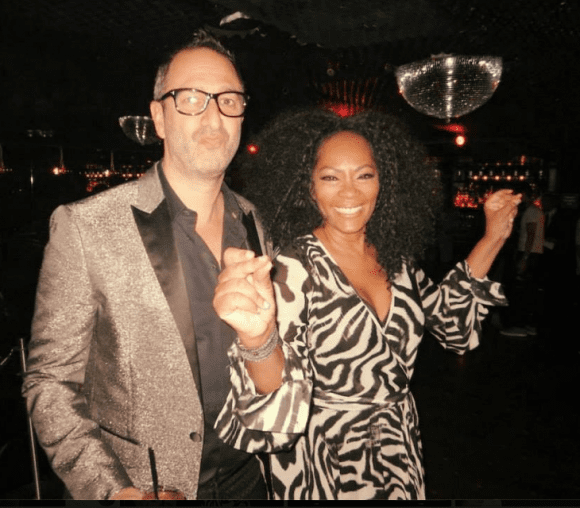 Rabin likens the happening to an underground gathering on the Strip. There is a password to get in and those who don't "bring something to the party" in the way of fashion or a fun attitude don't get in, no matter who they are or what credit cards they flash. Period. That has given the gathering a tough rep on the Strip,  Rabin said, but he wouldn't have it any other way.
While the Sunset Strip may be a legendary hub for after dark revelry and music, it's not the first place one thinks of when seeking a hip drinking or dancing spot with eclectic character or arty vibe (that's Downtown LA). Local bands looking to gain credibility play the "Eastside," aka Silver Lake and Echo Park, not the Strip. Notoriety has ironically damaged the area's "cool" in some ways. Why? Because the more iconic a destination is outside of Los Angeles, the more tourists want to go and locals in turn, want to stay away. Witness the love/hate relationship Angelenos have with Hollywood Boulevard.
The upscale exclusivity at nightspots like Sky Bar, Soho House and Bootsy Bellows may help pull in mainstream celebrities and big bucks, but fashionably hip crowds or "creatives," as many in the events biz call them, have been few and far between there. Ditto WeHo residents looking for after dark fun beyond circuit parties or head-banging rock shows.
But this is changing, and the Standard is leading the way. Andre Balazs already had the famed Chateau Marmont, whose old school glamour is timeless, but when he opened the Standard in 1998, it was all about innovation. It was a ground-breaker from the get-go, from its lobby, which used to feature a live model as art, to its sleek, Warholian rooms to its consistently hot nightlife. Fifteen years after the place opened, the Standard's club — originally called The Purple Room, then briefly known as Smoke & Mirrors and now named Mmhmmm — sees itself once again trail-blazing and in full burn (baby burn) mode.
Despite the impressive guest list at Giorgios, it's not a snobby vibe. "Just like when disco brought people together in the 70s," Rabin said. "We're mirroring that with the mix of gay and straight, black and white, young and old."
Rabin, best known for his famed '90's dance rock spot Club Cherry (which brought a dose of pansexual cool to WeHo when it first opened at Love Lounge, now the Robertson) said he had tons of fabulous friends who had no where to go. 'They want to get dressed up and go out and dance without the ageism of LA clubs or being molested by constant cell phone flash," he said. (Giorgios does not allow photo taking).
More important, said Rabin partner Adam Bravin (DJ Adam 12), is the fact that you can't buy your way in. "Clubs based on bottle service become a certain type of environment," said Bravin, who knows what he's talking about as a top turntablist for LA clubs, corporate events and even President  Obama. " The best part about the Standard is that they're on the same page as far as creating a place not under the stress of having to make certain number at the bar."
Balazs seems to understand the importance of getting the right promoters and giving them the freedom to create the environment they choose. Hiring the right staff is a big part of this. Both Standards in Los Angeles, the other located downtown, have consistently presented great parties since they opened. But the original Sunset Strip locale presents more challenges than its downtown sister spot.
"The Standard West Hollywood is the baby," said Darryl Gibson, director of nightlife and culture at the Standard. "When I came on board, Andre asked me to shake things up. As the brand grew quickly, everybody's attention started to be diverted, and we sought to keep it relevant and be a part of the conversation. Bringing people back from Hollywood and what's happening east of Highland."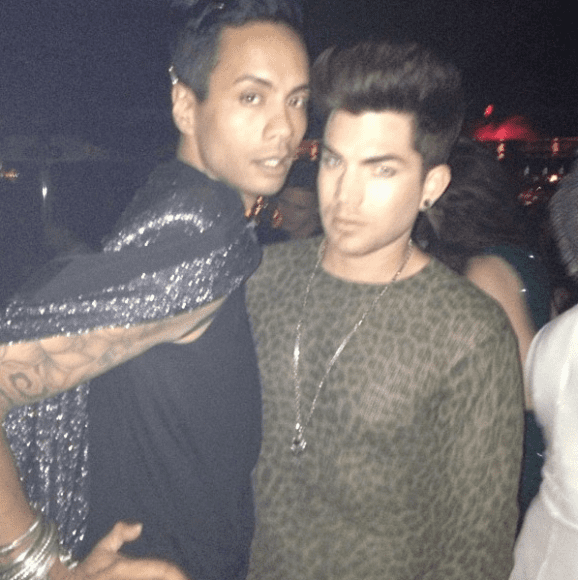 They've been successful at just this with a mixture of events, including the wild, mostly gay pool parties of A Club Called Rhonda, which just closed out its second splashy summer season, and Desert Nights, a live music night featuring hip bands doing acoustic jam-like sets in the hotel's groovy Cactus Lounge.
Standard Talks' "Short Shorts" screening series (featuring presentations by short film-makers) and "Eat Your Words" story-telling events (with comedians spinning yarns about food) are two more examples of the eclectic nightlife offerings setting the hotel apart from pretty much everything else on the Strip.
"We definitely have a spot to fill, "Gibson said. "We've always been out to cultivate a scene."
Giorgios is a queen of the Standard's scene right now. Mmmhmm only holds a few hundred people, and the small mirrored room and tiny dance floor is rarely empty. The booths are always filled with style mavens. Many are the types who wouldn't usually fight the Strip traffic outside, on a Saturday night no less.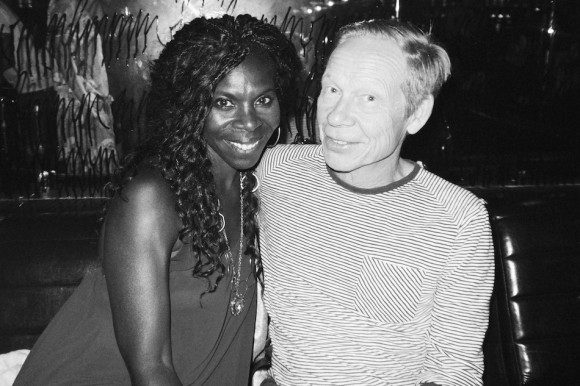 For his part, Rabin said he never had concerns about throwing a party on the busy Strip or at the Standard. "It's Andres Balazs. He's about decadence, glamour, beauty, design," he said. "He doesn't bend to trends, he has a filter just like I do. They get it here. It's not just based on commerce. It's about being successful artistically first, commercially second."
In many ways, said Rabin, Giorgio's is a success because it's on the Strip, not in spite of it. He tells of a recent Lauren Hutton sighting at the hotel and the full circle meaning behind it. "Before I moved to LA, my ideas and aesthetics were shaped by 'American Gigolo,' much of which was filmed on the Strip.  And Blondie were a huge, huge influence. They were on the soundtrack (the movie's theme song "Call Me" was produced by Giorgio Moroder). Then there's Donna Summer's "Sunset People," which captures it all. Yes, a disco club on Sunset Boulevard makes perfect sense."
Correction: A previous version of this story incorrectly spelled Adam Bravin's name.