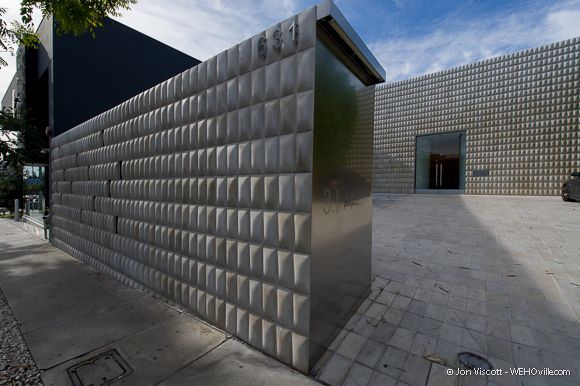 Sunday mornings are supposed to be easy (at least that's what Lionel Richie tells us).
But not this Sunday. At least not at WeHo's Target, where, despite Black Friday being more than two months away, shoppers lined up in mass, and then caused a bit of a scene for the launch of the new 3.1 Phillip Lim collection.
According to the LA Times, roughly 150 shoppers lined up outside the store, one as early as 5 a.m., in anticipation of the 8 a.m. launch.
Apparently, minutes after the doors opened, the racks were stripped. When Target employees rolled out a pallet with more highly prized handbags, some shoppers lost control.
"As soon as the OK was given, fashionistas by the fistful swarmed toward the bags, creating a 30-second scramble of shouting and flailing arms before the crowd picked the rack clean," according to the Times.
The fall collection in collaboration with Target includes both men's and women's apparel and accessories ranging in price from $14.99 to $299.99 — many items much cheaper than the usual Phillip Lim pricetag.
But most prized were the handbags. Early Sunday morning, many items sold out online (the trending hashtag #philliplimfortarget helped create the surge). For a list of what's left, check out Racked.
Beyond Target, items from the popular fashion label are also carried at 3.1 Phillip Lim's West Hollywood boutique at 631 N. Robertson Blvd. between Santa Monica and Melrose.