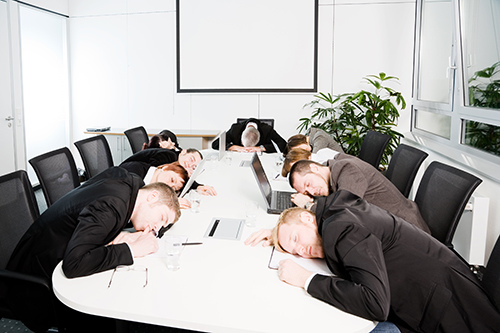 It's time for the West Hollywood City Council to get to work.
In recent days, the council has taken a stand on rules banning men and women from sharing dorm rooms at the University of North Carolina at Chapel Hill. It banned circuses from West Hollywood, a town where, best we know, no circus has ever been staged. And a few weeks ago, council members poured fake Stoli vodka in the gutter on Santa Monica Boulevard, using the product of a gay-friendly non-Russian company to protest homophobic laws in Russia, damaging that company's reputation (and that of West Hollywood) in the process.
But the council has done nothing about some major issues that actually affect West Hollywood.
Today, Sept. 18, will be six months from the date the council asked members John Heilman and Jeffrey Prang to return in six months with a proposal to address the city's soiled reputation for corrupt campaign finance and conflicts of interest. That request came after Heilman's proposal to ban business lobbyists from serving as campaign managers for council candidates — the Steve Afriat Bill — was shouted down by John D'Amico, oddly the only council member who hasn't yet used Afriat as a campaign manager.
Progress on that? None. "We haven't been able to find a mutual time in our schedules to meet," said Prang, co-sponsor of the council's stand on dormitory policies in North Carolina. "Working full-time, and on other projects, it's hard to find time." Heilman, in an email response to WEHOville, wrote: "We plan to meet. Our city staff is working on several issues they wish to bring to the committee. We will likely meet later this month."
That sounds like the sort of (in)action the council has taken on complaints about Christopher Street West's management of the annual LA Gay Pride festival, which the city underwrites. In January council members John D'Amico and John Duran were named to a subcommittee to address those concerns. To date, that group hasn't met.
Yes, we know local television cameras are more likely to show up for a fake Stoli dump. The animal activists who helped put D'Amico in office are more likely to laud a circus ban as they did his ban on the sale of fur. And taking a stand on gender neutrality in college dorms in a town 2,523 miles away will burnish the reputations of Prang and Mayor Abbe Land, the resolution sponsors, with some gay activists.
But, dear council members, you were elected to represent West Hollywood. You've got the time to study the college dorm situation in North Carolina, to proclaim your concern for lions and tigers and to castigate Vladimir Putin. But you don't have the time to address the dismal fact that you all were elected to office with donations from outside real estate developers and billboard owners? That the campaigns of four of you have been managed by a major lobbyist whose clients seek to make money from deals with the city? You don't have the time to investigate the uproar over CSW's management of LA Pride and its declining attendance? We suggest you find the time, or step aside for someone who does.