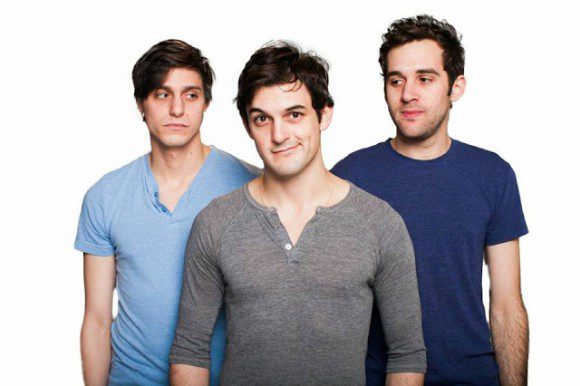 From creators Wesley Taylor and Mitchell Jarvis of four a.m. Productions comes a new gay web series about the perils of acting and the risky relationships that come with life.
It could be worse follows Jacob Gordon (Wesley Taylor), a struggling New York actor looking for his big break. While auditioning for roles and being summarily rejected from them, Jacob must deal with an awkward boyfriend, Phillip (Gideon Glick), his parents' divorce, and a coke-addicted agent (played by co-creator, Mitchell Jarvis). Amidst it all, he manages to land a role in a new Broadway musical opposite Veronica Baily (Alison Fraser), a temperamental diva who takes a liking to him (a problem of its own).  Even more dramedy arises when an old fling, Ben (Adam Chanler-Berat), comes into the picture as a love interest and sweet escape from Gordon's hectic life. A hilarious comedy that speaks to the Broadway and LGBT crowd, it could be worse is a treat for the eyes and ears, and is sure to blow your mind with its 15 episode first season.
Follow the series on Facebook.com/It-could-be-worse and on Twitter @ICBWseries for updates.
[hr]
[hr]
Watch the First Episode: