Sunday's book fair isn't just for book-lovers. The 12th "edition" of the West Hollywood Book Fair includes a diverse fair.
Of course, the free day-long event will include the requisite author signings and panel discussions. But it's not all about literature. Here are WEHOville's top picks…
For Music Lovers
If the "O.D.Y. (our Disaffected Youth)" punk music panel (Eclectic Cafe, 3:45 p.m.) isn't music to your ears, perhaps "The Song of L..A." (Behind the Screens, 11:15 a.m.) will hit the right note. It will feature Robert Landau, author of "Rock 'n' Roll Billboards of the Sunset Strip," and Josh Kun, author of "Songs in the Key of L.A."
For TV & Film Buffs
If you love classic musicals, you'll be singing in the rain (or, hopefully, the sun) when it's time for KPCC's Patt Morrison to chat with actress Debbie Reynolds, who will sign copies of her book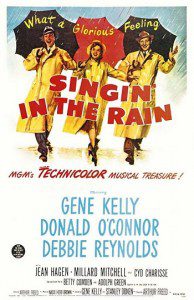 "Unsinkable: A Memoir" at the Book Soup booth following the program. (Park Stage, 5:45 p.m.). After that, there will be a free screening of "Singin' in the Rain" at the Park Stage.
Get more glimpses behind the scenes at the Hollywood Memoirs panel (The Chambers, 5:15 p.m.) Moderated by Connie Martinson "Connie Martinson Talks Books," the panel will include: Geri Jewell ("The Facts of Life"); Emmy® Award-winning actress Mariette Hartley, co-founder and national spokesperson for the American Foundation for Suicide Prevention; former "Seinfeld" writer Fred Stoller; and Fred Weintraub, author of "Bruce Lee, Woodstock and Me: From the Man Behind a Half-Century of Music, Movies, and Martial Arts."
For Culinary Enthusiasts
The book fare is cooking up plenty of fare for foodies. A Culinary Pavilion will be dedicated to a full day's worth of food-related programming. That includes a demo and conversation with the Homegirl Café's Pati Zarate (4 pm.) as well as a demo and tasting tips from "Wineocology" authors Heidi Shink and Caitlin Stansbury.
For LGBT People
The LGBT lounge will feature LGBT programming all day. Meet the bloggers behind "Raising My Rainbow" and "Born This Way" (Telling My Story: LGBT Memoir, 3:30 p.m.), hear from several contributors to the "Anything That Loves" comics compilation ("Anything That Loves, 10:30 a.m.), and hear "New Perspectives on HIV" from UCLA's Williams Institute (1 p.m.).
… And for Literature Lovers
So we've got food, music … and, oh yes, books! Readers won't be left out with plenty of panels and presentations geared toward mystery mavens, poetry readers and fiction enthusiasts. And parents can bring their young bookworms along; there's a story time for the little ones and young adult panels for those who are a little (or a lot) older and are looking for the next book that will hook them like the "The Hunger Games."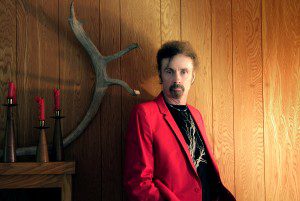 Prominent and prolific author T.C.Boyle, a winner of the PEN/Faulker Award, is a must-see.
If you're participating in WeHo Reads, a week of special events related to Nina Revoyr's "The Age of Dreaming," you might want to head to the "Immigrant Stories" panel at Fiction Square at 4:30 p.m. Revoyr, whose "The Age of Dreaming" tells the story of a Japanese-American silent film actor, will take part in that discussion.
If your passion for the written word extends to writing as well as reading, check out the Artist's Workshop in the library, where there will be several sessions geared toward prospective authors and other writer-types.
For more information about book fair panels, presentations and exhibitors, visit the website at westhollywoodbookfair.org.