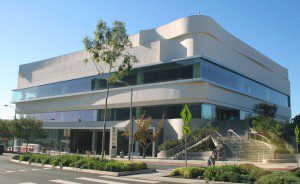 SoundSpark, a free children's concert series to be held on the first Saturday of every month, will premiere at the West Hollywood Book Fair on Sunday, Sept. 29 with a performance by Archie Carey and Odeya Nini at 1 p.m. and 3 p.m.
The concerts will feature emerging experimental musicians at the West Hollywood Public Library Children's Theatre at 625 N. San Vicente Blvd. between Santa Monica and Melrose. After the book fair premiere, the first event at the library will take place Oct. 5 from noon to 1 p.m.
This monthly series put on by the Society for the Activation of Social Space through Art and Sound will feature acoustic concerts by artists performing solo and in duets. Concerts may be entirely instrumental or they may incorporate storytelling or video.
Musicians include: Carey and Nini on Dec. 7; Brian Walsh on Oct. 5; Erin Barnes on Nov. 2; Heather Lockie on Jan. 4, 2014; Anna Oxygen on Feb. 1, 2014; and Claire Chenette on March 1, 2014.
More information online.