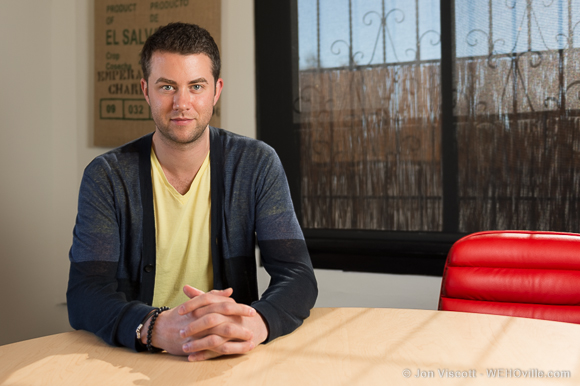 Editor's note: This is the first in a series of profiles of local entrepreneurs.
For more than a decade, Internet entrepreneur Blaine Vess and his co-founders at StudyMode — a portfolio of study-help websites that receive around 2.5 million daily visitors — ran their business without a single employee.
In fact, Vess didn't even have an office. The work was done from his home, and 30 contractors helped with Web development.
In 2011, ready to expand and finally take the leap into an office, Vess chose West Hollywood.
Today, Vess' network of educational sites that allow students to review and share study materials is run out of an office at 8939 1/2 Santa Monica Blvd. at Robertson.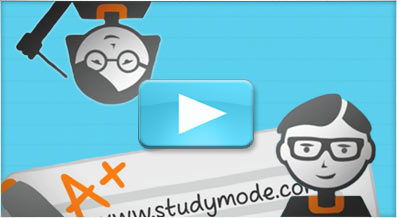 StudyMode has tens of thousands of subscribers and generates more than $10 million in yearly revenue. It has 19 employees and around a dozen contractors.
On a recent summer day in WeHo, Vess, 32, tall and baby-faced, sat down to chat about his education empire.
"I'm more focused than ever," he said with a smile.
Vess is especially proud of his newest creation: Cram.com. The recently launched website allows students to search a database of free flashcards, or they can create their own. Already, students can access research papers, book notes and a citation generator at StudyMode.com. The company plans to continue expanding into other subjects, including math.
It is one of more than a dozen study websites owned by Vess.
Like Mark Zuckerberg, who launched Facebook from Harvard's dormitory rooms, Vess created StudyMode, then called Oppapers.com, from his dorm room at North Central College in Illinois. A self-taught computer programmer, he built a site for friends and classmates to share content during his first semester.
Two days after launch, and 15 uploaded essays later, Vess realized he had something.
Ironically, he admits, "I was never a great student."
As for many, the allure of the film industry drew him to Los Angeles.
Originally from Chicago, Vess moved to LA to work as a marketing consultant at New Line Cinema from 2005 to 2008.
At the time, Vess was working at WeHo's doorstep. New Line's office is located at the Pacific Theatres Building, at 116 N. Robertson Blvd. next to Cedars-Sinai Medical Center.
Until 2008, despite StudyMode's success (the company's profits hit $1 million by 2007), Vess ran the company while also working at New Line. He even continued to take freelance computer programming jobs.
He is a self-professed workaholic. But efficient, he stresses.
"Every night when I got to bed my inbox reads zero," he said.
At New Line, Vess was a consultant to the head of New Media Marketing, and credits his time there with fostering business skills that would come in handy later when he looked to expand StudyMode. He was on the team that created viral marketing campaigns for "Wedding Crashers," "Snakes on a Plane" and others.
However, in 2008, when New Line merged with Warner Bros., Vess lost his job.
A little more than a year after New Line dismissed him, Vess, who always knew he wanted to work for himself, founded his own independent production company.
Today, he runs Four Henrys Productions alongside co-founder Aisha Wynn. The company focuses on reality television and has created and produced VH1's "I'm Married to a …" and A&E's "Flipping Miami."
His departure from New Line also gave him more time to work on StudyMode.
Acquiring competing websites has been key to its success. For example, StudyMode acquired FlashcardExchange.com and FlashcardDB.com and merged them to create Cram. The site boasts close to 1 million members, and more than 68 million flashcards.
Since 2008, Vess has acquired over 10 websites and over five premium domain names, like Cram.com and Cite.com, which he's launched as websites. Spanish-language website BuenasTareas, which receives about 40 percent of its traffic from Mexico, is StudyMode's most trafficked site.
StudyMode has never taken on a loan or investors.
At the company's flagship website, a simple search of "The Great Depression" turns up dozens of papers, ranging from 300 to 4,000 words in length. From "White Fang" to "Wuthering Heights," the free book notes section has many of the most common books taught in high school and college curriculums. The site also offers Advanced Placement class notes covering biology, U.S. history, macro- and micro-economics, psychology and U.S. government and politics.
StudyMode makes money through advertising and subscriptions, and started charging for access to papers in 2005. At around $30 monthly, a subscriber gets access to all the documents. A free option does exist without access to "premium papers," but requires students to submit at least one paper.
Today, Vess lives just west of Doheny Drive in Beverly Hills, and can walk to many of his favorite places in WeHo.
"I've always loved the area," he said.
He laments the loss of Mirabelle, the Sunset Strip restaurant that closed in June after 43 years. The Abbey, Craig's, Rainbow Bar and Grill, V Cafe, Kitchen 24 and Barney's are a few other favorites.
And despite his wealth, Vess doesn't take vacations.
"They bore the hell out of me," he said with a laugh.
Traveling, however, does not. In late 2012, he visited North Korea. A Netflix documentary sparked his interest in the country. He currently volunteers for Liberty in North Korea, a grassroots North American organization providing protection and aid to North Korean refugees in China and elsewhere.
So what's been the key to success for Vess?
Calculated risk-taking and never fearing change, he said.
In 2011, Vess had one such decision to make. Should he sell StudyMode? Or put in additional resources?
The answer was an office and actual employees. The business has grown substantially since.
Nevertheless, "I still get most of my work done from home," Vess admitted with a smile.