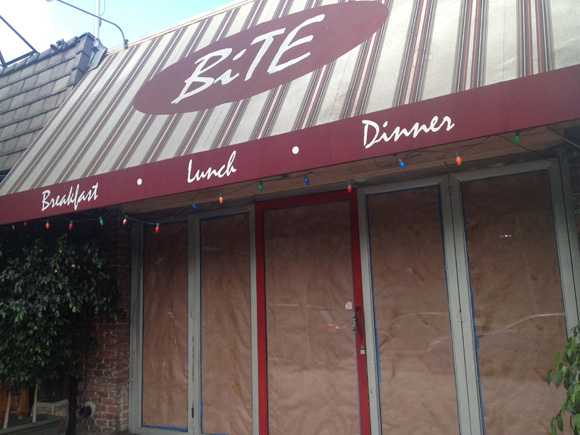 Bite, the West Hollywood restaurant at 8807 Santa Monica Blvd. near Palm, closed Sunday after 3 1/2 years.
In its place comes Glazed Donut Bistro, which will serve "artisan donuts" paired with dipping sauces.
No opening date is set yet for Glazed, but owner Harry Ben-Zvi said he's eyeing December.
"We want to redo the donut," Ben-Zvi said. "… You're going to see a very talented pastry chef having a lot of fun."
Ben-Zvi has given complete creative control of the menu to Executive Pastry Chef Gena Lora, who has been an instructor at Le Cordon Bleu College of Culinary Arts in Los Angeles for more than a decade.
Previously, Lora co-founded Baked on Oceanview, a bakery serving breads, pastries, sandwiches and desserts in Montrose, Calif.
Ben-Zvi offered up a "beignet stuffed with fried chicken" as one example of what will be offered at Glazed.
Dipping sauces will include chocolate ganache, caramel and tarts. Glazed will also serve Stumptown coffee.
Initially, store hours will be 6 a.m. to midnight, but Ben-Zvi hopes to expand the late-night hours.
Bite owner Arnaud Genevet said an offer to return to Le Petit Bistro, the French restaurant at 631 N. La Cienega Blvd. at Melrose, was too good to turn down. Genevet was a manager at Le Petit from 1993 to 2001.