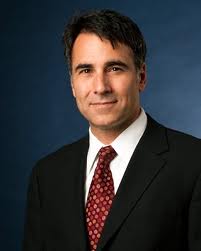 The West Hollywood City Council will conduct its annual review of City Manager Paul Arevalo during a special session at 4 p.m. on Oct. 11.
While the review is closed to the public, WeHo residents can speak for two minutes each at the beginning of the meeting, which will be held at City Hall, 8300 Santa Monica Blvd. and Sweetzer. The agenda will be posted this week.
Arevalo, the city's top-ranking official, joined City Hall in 1990 as director of finance and was named city manager in 2000. He has been praised for maintaining the city's AAA credit rating during the recession, while other cities faced financial difficulties that forced them to cut services.
The review is likely to spark public comment about Arevalo's salary, among the highest of all city managers in Los Angeles County and a subject that has been raised in years past. Last year on Patch, a website that formerly covered West Hollywood politics, critics complained about that and the fact that Arevalo lives in Pasadena and not West Hollywood.
According to the city, Arevalo's 2012 salary was $294,410, which includes his allowances for business-related expenses, technology and car. An additional $61,218 went toward benefits including a retirement plan; medical, dental and vision insurance and life insurance. According to the city, Arevalo made $348,990 in 2011. Of that amount, $289,027 is attributed to his salary and allowances. The city attributed the increase from 2011 to a cost-of-living adjustment.
The Sacramento Bee, in data compiled from the state controller's office includes other types of compensation, calculating that Arevalo actually made $406,934 in 2011. The Bee reported that his compensation without benefits was $304,904.
Among those other types of compensation is the city's required contribution to Arevalo's "defined benefit plan" or pension, which was $48,408, according to the Bee report. His "deferred compensation," an amount the city contributes to a deferred compensation plan, such as a 401(k) style plan, was $13,760.
Taxpayers also paid the $23,975 "employee contribution" Arevalo was supposed to make toward his pension. The little-known benefit, given to many California city managers, is called the "pension pickup." Similarly, in 2011 taxpayers paid $23,361 for Beverly Hills City Manager Jeff Kolin and $27,940 for Santa Monica City Manager Rod Gould.
In 2012, lawmakers banned agencies that belong to the California Public Employees Retirement System (CalPERS) from making such payments for anyone hired after Jan. 2, 2013. CalPERS, the largest public pension fund in the country, manages pension benefits for West Hollywood employees.
Arevalo's compensation as calculated by the Bee made him the 12th highest paid city manager in California. In Los Angeles County, only Santa Monica and Beverly Hills paid higher salaries to their city managers.
City managers in California earned an average of $207,000 in 2011, plus an average $48,000 in benefits, according to the state controller's office.
The Bee data also shows how much cities compensate their city managers per resident. Arevalo's compensation was $11.75 per West Hollywood resident, compared to $4.78 per resident in Santa Monica (population 90,174) and $11.17 in Beverly Hills (34,210).
Of the 88 cities in LA County, 18 had higher per resident figures: Industry ($711.37), Bradbury ($136.15), Rolling Hills ($129.99), Irwindale ($108.23), Hidden Hills ($78.08), La Habra Heights ($37.31), Westlake Village ($33.55), Signal Hills ($26.14), Rolling Hills Estates ($24.57), Malibu ($21.11), Sierra Madre ($19.60), Hermosa Beach ($19.24), San Marino ($17.02), Santa Fe Springs ($14.92), Agoura Hills ($14.40), Palos Verdes Estates ($14.28), Duarte ($13.83) and La Canada Flintridge ($11.89).
At age 55, Arevalo can collect retirement benefits equal to 2.7 percent of his salary multiplied by his years of employment. If he retired today, his retirement income would be $173,975 a year. Santa Monica provides its city manager a 2.7 percent benefit, and Beverly Hills  provides its a 2.5 percent benefit.
In September 2012, Gov. Jerry Brown signed a pension reform bill increasing the retirement age for new employees depending on their job, capping the annual payout at $132,120, requiring workers not contributing half of their retirement costs to pay more and eliminating other alleged abuses.
City manager salaries became a controversial topic in 2010 after a Los Angeles Times investigation revealed Bell City Manager Robert Rizzo's annual salary was nearly $800,000, and that his salary plus compensation package were worth $1.5 million.  On Thursday, Rizzo pled no contest to 69 public-corruption charges, and agreed to serve 10 to 12 years in state prison.
In the wake of the scandal, State Controller John Chiang ordered California cities and counties to report elected officials' and employees' salaries to his office.
In an LA Times analysis published shortly after the Rizzo scandal, titled "How much does your city manager make?" the newspaper found cities with more residents and larger budgets tended to pay their chief executives more.