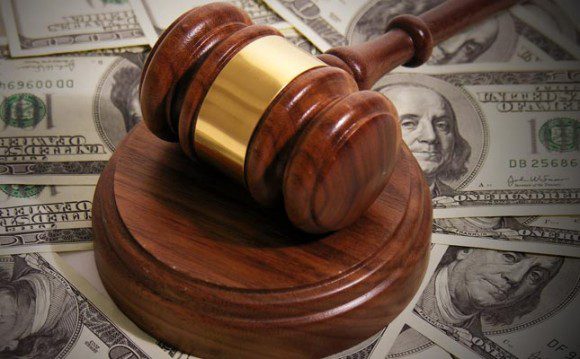 Frontiers Media, owner of Southern California's largest gay magazine, now faces a tight deadline for resolving financial problems that forced it in March to file for bankruptcy protection.
Richard Neiter, the federal judge overseeing the Frontiers bankruptcy case, has ordered that the company produce by Nov. 1 a plan to sell itself. As an alternative, Frontiers has until Dec. 6 to present a plan for cutting expenses and/or boosting revenue that would allow it to stay in business without a sale. Such a plan would likely require its largest creditors to forgive a major portion of what Frontiers owes them. If a debtor is unable to negotiate a solution, its assets typically are put up for sale with the proceeds allocated to its creditors.
Frontiers reached an agreement early last week with Wells Fargo and Frontiers Publishing, from which it purchased Frontiers magazine in 2007, that appeared to give it more breathing room. That agreement allowed it to continue spending money to which those two creditors have filed claims until Dec. 31 while it tried to find a solution to its problems. The agreement called for Frontiers to abide by a budget approved by the bankruptcy court. Wells Fargo, which it owes $1.6 million, is Frontiers' largest creditor. Frontiers Publishing, which it owes $875,000, is the second largest. Frontiers' total debt is $3.2 million. It reported revenue last year of about $2.7 million.
Frontiers was supposed to have filed a plan in June 30 for resolving its financial problems but it successfully argued then that it needed additional time to negotiate with Wells Fargo. In last week's filing with the bankruptcy court, publisher David Stern said that Frontiers Media has been unable to reach a deal with the bank. However, he announced that Noble Media Ventures, a company incorporated 10 months ago, has offered to buy the company. Stern argued that Frontiers needed additional time so that it and Noble could negotiate with the Frontiers creditors. Noble describes itself online as a business advisory firm that helps its clients buy and sell their businesses.
Noble has offered $300,000 for Frontiers, with that offer conditioned on Wells Fargo forgiving 91 percent and Frontiers Publishing forgiving 90 percent of what each is owed. In a letter filed with the court, Noble said its payment might come in cash, through assuming some of the existing renegotiated Frontiers debt or by borrowing money elsewhere. Noble also said that it will fund the acquisition of Frontiers through a "special purpose entity" or SPE. With an SPE, a company creates a separate entity to own a particular asset and then solicits outside investors to assume the risk associated with that asset. If housed in an SPE, the financial results of Frontiers Media would not be reflected on the books of Noble Media Ventures.
Given that Frontiers Media has been unable to negotiate a settlement with Wells Fargo that would allow it to continue operating under its current owner, it is unclear whether Noble and Frontiers will be able to convince the bank and Frontiers Publishing to forgive such a large portion of their debt to affect a sale to another party.
Frontiers, founded 31 years ago, is published biweekly and distributes 30,000 free copies throughout Los Angeles and Orange counties, in San Diego and in Palm Springs. It also operates a website, FrontiersLA.com.