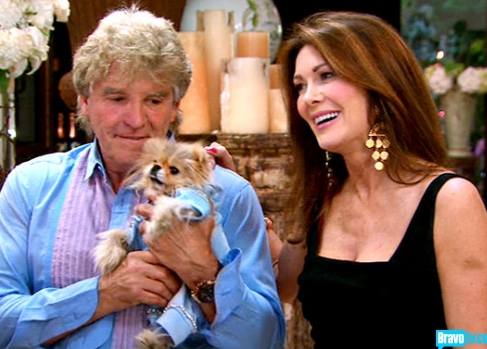 Due to a series of failed businesses and a recent lawsuit against reality TV star Lisa Vanderpump and her husband Ken Todd, the southeast corner of Santa Monica and Robertson has become known as the "Death Corner."
And now, according to TMZ, there's this: Todd, who's trying to develop P.U.M.P. Lounge on the property with his wife, says a construction worker recently attacked him with a cement chipper. Then tried to extort him. And now Todd's suing.
This suit is on top of the $4 million one filed against Todd and Vanderpump in August by a pair of WeHo entrepreneurs who claim they were ready to develop a gay sports bar on the property before the famous couple swooped in.
Now, apparently, Todd also has his own construction workers coming after him.
According to TMZ, brothers Kevin and David Cazaref were hired to construct Todd's lounge. Last week, while at the construction site, Todd witnessed Kevin using the concrete chipper unsafely and tried to show him the proper way to do it.
That's when things really got chippy. Todd claims Kevin took offense. "He became enraged, grabbed and violently hurled the heavy concrete chipper" at Todd, who says he injured a hip, leg and knee.
David almost got involved before police officers stopped the incident. No arrests were made.
However, after the altercation, Todd claims they tried to extort him for $50,000 to keep quiet about the incident. He's suing them for assault, battery, extortion and more, according to TMZ.