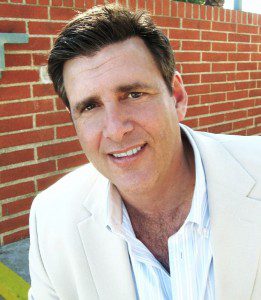 The West Hollywood Chamber of Commerce is currently holding its annual election for its board of directors and among the 12 candidates vying for nine spots are the usual suspects.
But among the bunch, which includes nine incumbents, is a more unusual campaigner: Larry Block, the "Boystown" advocate and City Council rabble-rouser who serves on the Disabilities Advisory Board and owns the gay clothing store Block Party.
While the list does include two other newcomers, Carol Massie of the McDonalds at La Brea Avenue and Mark Olson of Souther California Edison, Block is unique in the way that he made the list.
Told by the chamber's "Nominating Committee" that he had not been nominated to compete in the election, Block, never known to back down from a fight, instead collected 15 signatures from chamber members and made the ballot by petition.
While he readily admits he's a longshot, in his corner is John Altschul, a WeHo attorney, planning commissioner and member of the chamber's board of governors, which provides assistance to the board of directors.
In an email Block sent to board members, Altschul says "I have known (Larry) since 1987 and he will bring an energetic presence to the board. He has lots of ideas and lots of energy. He is willing to devote his time and skills to the chamber and will be an asset to Gen and her marvelous stewardship of the organization."
Block, who is also running for City Council in 2015, noted in his email that at City Council meetings he can be spotted sitting "pretty close to Genevieve (Morrill) checking our notes and speaking our hearts."
Apparently that line prompted Morrill, who is the chamber's president and CEO, to note in the chamber's election notification email announcing the candidates that "the WHCC CEO and its staff are non-voting participants and remain neutral on their position with any candidates. Any emails or solicitations where names were used were not authorized by this office."
Of the 12 candidates, the top six vote-getters will serve three-years terms, and the next three highest vote-getters will serve two-year terms.
Voting runs until Nov. 8.
Running for re-election are Azi Kiani of Wells Fargo, Lin Schatz of the Andaz hotel, Maxine Tatlonghari of Vanity Girl Hollywood, Deborah Kallick of Cedars-Sinai Medical Center, Pat Rogers of Here Lounge, Layne Lawson of Clear Channel Outdoor, Owen Ward of Off World Entertainment, Ruth Tittle of Capitol Drugs and Hany Haddad, executive at US Bank and current board chair.
The board, currently composed of 25 members and elected by the membership, sets the course and helps the chamber staff, which includes Morrill, realize its goals.
The board of directors are volunteers for the chamber, which is a non-profit, and are "installed" annually at a reception in February.