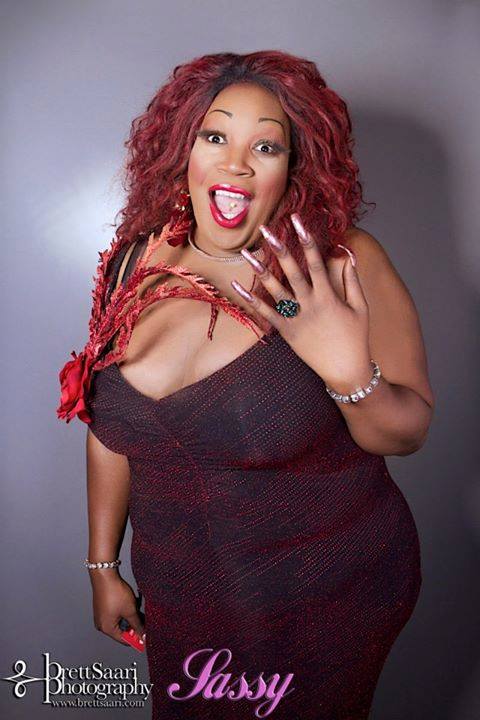 Don't let Lady Red Couture scare you! Despite referring to herself as "the largest drag queen in captivity,"  deep down she's a sweetheart. She's also not afraid to saunter right up to the occasional heterosexual man who finds himself at Hamburger Mary's, slap him on the back and deliver a bass-note "How you doin', bro?"
[hr_dotted]
Q-and-A with Lady Red Couture
Name: Lady Red Couture (legal)
Age: 35
Home city: Park City, Utah
Currently lives: Los Angeles
Other job(s): Full-time entertainer, karaoke hostess
Impersonations: Singing live as Chaka Khan and Cee Lo Green. My impersonations are most focused on the vocal impersonation, though I work hard on the costumes, too!
How long have you been impersonating? I have been a performer since 1995.
What drew you to it? I do it because I love to spread the powerful message of positivity!
To go back to the full directory, click

here

.