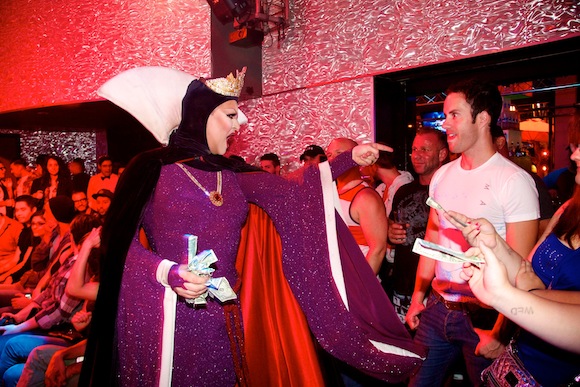 Shannel shot to fame with her appearance on the first season of "Drag Race" thanks to her knack for makeup, costumes and theatricality. Later, she starred on "Drag U," the reality TV spinoff to RuPaul's "Drag Race" where women are given drag makeovers and are judged on their transformation, performance and attitude. Though she has a wide range of divas in her bag of tricks, her Evil Queen act may be the most show-stopping of all. Splitting her time between Los Angeles and Las Vegas, Shannel can be seen at Chad Michael's Dreamgirls show or at Planet Hollywood on the Las Vegas Strip.
[hr_dotted]
Q-and-A with Shannel
Name: Bryan Watkins
Age: 34
Home city: Long Beach
Where do you perform? Southern California, and I travel all over the United States.
Other jobs: None
Impersonations: Lucille Ball, Boy George, Joan Crawford, Judy Garland, Barbra Streisand and Disney villains, among others.
How long have you been impersonating? Depending on the character or celebrity, up to 15 years.
What drew you to the people you impersonate? Lucille Ball and her franchise have been fascinating to me since I was a kid. I am an avid collector of Lucille Ball memorabilia. Barbra Streisand is my all-time favorite musical artist, and everything she does is fabulous. I've been doing Boy George for a while. I simply have a similar bone structure, and it works. His music is just fun to perform to, and the audience always enjoys it.
To go back to the full directory, click

here

.