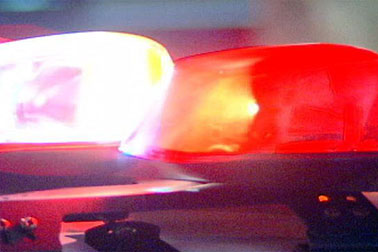 The owners and supervisor of Alpha Ambulance, a non-defunct West Hollywood ambulance transportation company, have pleaded guilty in connection with an ambulance fraud scheme, the U.S. Department of Justice announced Tuesday.
Alex Kapri, of West Hollywood, Aleksey Muratov (Russ Muratov) and Danielle Hartsell Medina pleaded guilty Monday in U.S. District Court to conspiracy to commit health care fraud and face a maximum penalty of 10 years in prison when they are sentenced on Feb. 24, 2014.
Kapri and Muratov were owners and operators of Alpha, which ran in the greater Los Angeles area and specialized in providing non-emergency ambulance transportation services to Medicare-eligible beneficiaries, primarily dialysis patients.
According to court documents, Kapri, Muratov and Medina knowingly provided non-emergency ambulance transportation services to Medicare beneficiaries whose medical condition at that time did not require those services. With Kapri's knowledge, Muratov and Medina instructed some Alpha employees to conceal the Medicare beneficiaries' medical conditions by altering paperwork and creating fraudulent reasons that justified, on paper, the transportation services.
From at least June 2008 through at least July 2012, Alpha submitted more than $49 million in claims for ambulance transportation services.  As a result, Medicare paid Alpha more than $13 million for these claims, many of which were false and fraudulent.