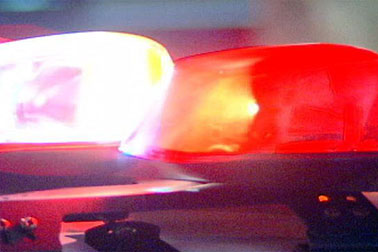 UPDATE: Click here for the latest information.
A relative of a man who was burned fatally on Santa Monica Boulevard is asking people looking at Internet video of the ghastly Halloween accident for clues.
The man was engulfed in flames during a concert in the middle of the street as 400,000 people partied in West Hollywood. He died the next morning at Cedas-Sinai Medical Center.
His relatives identified him as Gilbert Estrada, 51. But the L.A. County coroner has not confirmed that name, as it is still notifying relatives.
Estrada's brother has created a GoFundMe page where he is seeking donations for help with funeral and burial costs.
A video of the incident posted on YouTube Friday shows a ball of flame erupting at the back of a large crowd watching the "Pulp Friction" stage at the huge street party.
Watch the video here. (Warning: It is very graphic.)
"Can you guys tell me what happened before he got caught on fire?" reads a comment posted by a user named Estradaryanric. "If you smelled gas or if anyone did this by accident?
"That's my uncle, his name is Gilbert Estrada and he died in the hospital that morning," he posted.
The video shows Estrada, who appeared to be barechested, standing on the roadway, cloaked in flames. He then moves onto the grassy median of the boulevard, where he collapses.
As the surrounding crowd whooped at the spectacle, the man spun on the ground, flames reaching five feet in the air.
Several bystanders attempt to extinguish his flaming pants with their bare hands, and pour water from a plastic bottle, the video shows.
The video clip is one minute and 41 seconds long. Near its end, Estrada could be seen lying face down in the gutter, motionless.
"I'm doing this for me and my dad, we just need closure right now," Estradaryanric posted on YouTube.
The man's name was not released by the coroner, but the Los Angeles Times has also published his name as Gilbert Estrada.
The incident occurred around 10:25 p.m. Thursday.
Estrada was taken to Cedars-Sinai Medical Center where he was later pronounced dead, according to the Los Angeles County Sheriff's Department.
Detectives asked for the public's assistance to determine the source of the ignition or how the victim became engulfed in flames. Persons with information were encouraged to contact the Los Angeles County Sheriff's Department's Homicide Bureau at (323) 890-5500.
Information can also be provided anonymously by calling "Crime Stoppers" at (800) 222-TIPS (8477), by texting the letters TIPLA plus the tip to CRIMES (274637) or by using the website http://lacrimestoppers.org