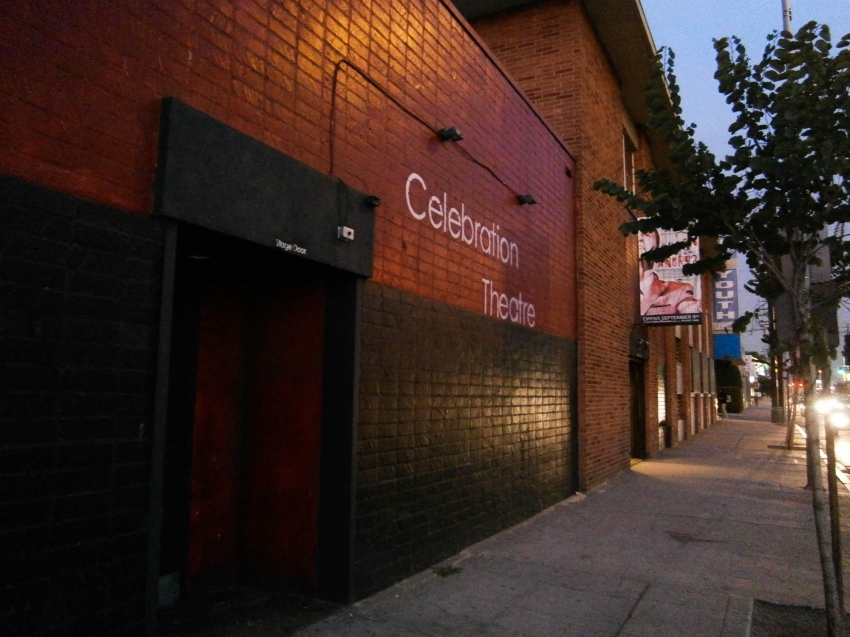 With rents rising, it isn't just apartment-hunters who are feeling the squeeze. The cost of renting space is proving to be an obstacle to keeping theater in West Hollywood.
In fact, Celebration Theatre left its former digs near Santa Monica Boulevard and La Brea Avenue — a building that straddled the line dividing WeHo and Hollywood — this summer after a sharp rent increase and rising utility costs made it unaffordable for the nonprofit theater company. That leaves MACHA Theater (Mujeres (Women) Advancing Culture, History and Art) as the only theater company with a West Hollywood venue in the "Creative City."
Can the show go on, or is it curtains for Celebration Theater in West Hollywood?
Now staging the West Coast premiere of a production called "The Homosexuals" at the Atwater Village Theatre, Celebration is in the market for a permanent home. Executive director Michael Kricfalusi would like for that home to be in WeHo, where the company was located for 21 years. But it's uncertain whether there's a way to make that financially feasible.
Kricfalusi likes the Atwater Village venue, but its location eight miles from West Hollywood at 3269 Casitas Ave. poses a challenge for westside patrons. He said that weekend productions of "The Homosexuals" are doing well, but the crowd is much smaller on Thursdays and Fridays.
"I will put that down to the move," said Kricfalusi, who added that he believes the long trek Hollywood- and WeHo-area theater-goers would face on weeknights is keeping them away.
Kricfalusi said he had hoped to rent the Coast Playhouse for the production, but that they couldn't reach an agreement. The Coast did not respond to WEHOville's request for comment.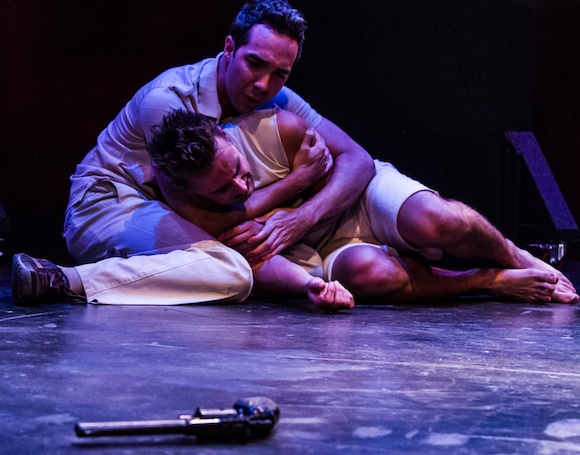 Besides wanting to be near his customer base, Kricfalusi would like for the theater to be near restaurants and bars, so that people can have dinner before a show, or post-show drinks without having to park more than once.
Now, he's afraid WeHo is headed toward having nothing but the bars and restaurants.
"West Hollywood can't simply be a place for clubs and bars and restaurants and nothing else," he said.
Despite the new venue, WeHo and Hollywood residents still account for more than 40 percent of Celebration's audience members.
The current audience also includes some LGBT folks who have something in common with Celebration — they, too, were priced out of dwelling in West Hollywood, Kricfalusi said, and now live in Atwater, Glendale, Burbank and North Hollywood.
Though he's grateful for those patrons, Kricfalusi really wants to bring his theater company back to WeHo and said city staff members have told him they also want to see the company return.
"But nobody has a solution right now," he said.
Celebration is considering joining with a couple other theater companies and renting a venue with separate stages and shared lobby and offices. Due to the amount of space needed, a shared venue would preclude WeHo.
But Kricfalusi says the reality is that it's hard to make a small theater successful without government support.
"We need help," he said. "We need angels, basically."
Other theaters have faced similar struggles with property costs, he said, and been pushed out of high-traffic areas.
"We're getting pushed to the edges so far that there's no drive-by traffic anymore," he said.
Andrew Campbell, the city of West Hollywood's cultural affairs administrator, said that small theaters are struggling all over the L.A. area, not just in WeHo. However, some characteristics of WeHo do result in high costs, he said.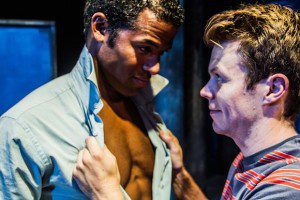 The city's "very small footprint" of about 1.9 miles paired with the fact that "everybody wants to be here" drive rents up, he said. Nonprofit theaters, dependent on ticket sales, donations and grants, face a tough time.
"It's just really, really hard," he said. Campbell said that, although the city is interested in assisting Celebration, it is limited in what it can do.
"It's market rate," he said.
Campbell, a former development director for Celebration in the 1990s, stressed that the theater's move reflects commerce and isn't a question of quality.
"They have just been hitting it out of the park," he said. "The city has nothing but great respect and admiration for Celebration Theatre. I just think they do really outstanding productions."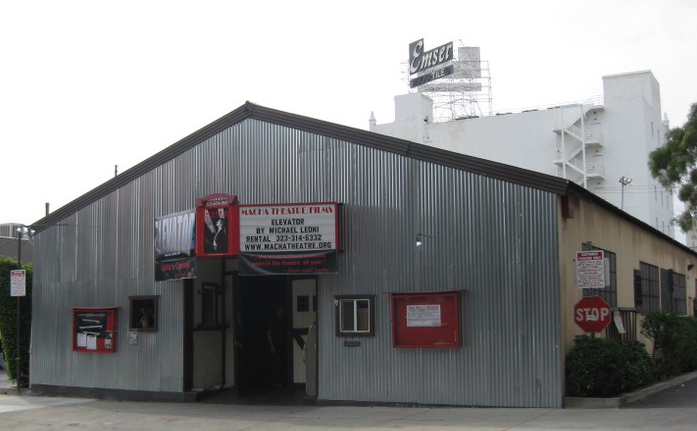 The city's small arts grants program has supported productions by Celebration (for "The Color Purple"), MACHA, and the Classical Theatre Lab troupe. However, funds are allocated for specific costs such as productions and, in the case of MACHA, playwriting workshops. There are grants, too, through the L.A. Arts Commission, Campbell said, "but again, it's minimal."
Will WeHo give rise to a larger, flourishing theater scene?
"I certainly think it could," Campbell said. "We have an amazing talent pool here, in the greater L.A. area."
Disappointed to hear that Celebration had left its space, MACHA founder and artistic director Odalys Nanín suggested they should stage a production at MACHA. (In addition to Nanín's own plays, outside productions are sometimes staged in the theatre.)
"I can't believe things are that bad," Nanin said. "I'm in shock that the Celebration is in Atwater."
Nanín agrees, though, that it's difficult for a small, nonprofit theater to flourish.
"It's a struggle to pay the rent, but it happens every month," she said. "I don't even know how I do it — it's a miracle."
She recalls that, in the late 1980s or early 1990s, there were four or five little theaters in the area.
"I don't know what happened to them, but they're gone," she said.
MACHA negotiated a 10-year lease and moved into its building at 1107 N. Kings Road near Santa Monica in 2007. Nanín did massive renovations, including adding an insulation covering to the roofless structure, while maintaining some of its "Bohemian Tudor look."
In addition to seating and walls covered with posters and reviews, the lobby includes a bar. It's an unusual feature for a small theatre, but getting a beer and wine license was one way to boost MACHA's income. Nanín envisions making the space into a kind of salon for writers and artists, where they could work on projects and enjoy a glass of wine in the hours before show time. That idea is still in the planning and fundraising stages.
Since Nanín assumed her role at MACHA just before the economy reached the point of crisis, she saw some "very tough" days, especially in 2008-2009.
"It's a little bit better now," she said, but it's still a challenge to keep a theater afloat. Ticket prices must be low to get people in the door, and comps (free tickets) must be allocated to create buzz.
"It's a juggling act you're constantly doing — it's very, very hard," she said. "But what makes it all worthwhile is when the audience stands up and applauds and says, 'Bravo.' "
Despite the difficulty of making the finances work, Nanín said that she's grateful to be in WeHo.
"To be in West Hollywood is a dream come true," she said. "It's my home. It's where I belong."
For Kricfalusi, it's where Celebration belongs, too. But he fears that, the longer Celebration is out of WeHo, the more likely it will never return.
"And that would be a loss for the city of West Hollywood," he said.