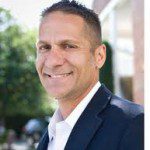 Citing a large increase in planned commercial and residential development over the coming year, West Hollywood City Councilmember John D'Amico says he will ask the council to put traffic control officers at seven city intersections to help motorists cope with the resultant increased traffic.
"In the next year, there will be one million square feet of new commercial and residential development in our city. We must act now to begin to alleviate traffic congestion in our city," D'Amico said in a press release.
"It's no secret that traffic on the Westside is bad and now several major development projects that were approved by the City Council in the last ten-plus years are being built," he said. "We need to be realistic about the state of traffic congestion in our city and the potential for it to become much, much worse while these developments are under construction."
D'Amico said the number of gridlock tickets issued by city traffic enforcement increased from35 in January 2011 to 464 in June 2013. "Monthly averages per year show an equally alarming increase. Gridlock citations increased from an average of 43 per month (2011) to 256 per month (2013), a 595 percent increase."
Under D'Amico's proposal, the city would place traffic control officers between 4 and 7 p.m. weekdays at the intersections of Santa Monica Boulevard at Doheny, San Vicente, La Cienega, Crescent Heights and La Brea, and Sunset Boulevard at Doheny and La Cienega.
D'Amico said he would present the proposal at the Council's Nov. 18 meeting.