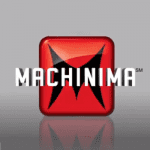 Machinima, the West Hollywood-based YouTube network, is looking to raise additional capital and recruit a new CEO.
Allen DeBevoise, who co-founded Machinima in 2005 and now serves as its CEO, is looking to raise $25 to $30 million according to All Things D. The company's last round of funding, in May, attracted an investment from Google. Machinima is known for the gaming videos on its YouTube channel. It has attracted ten million subscribers and 4.3 billion views.
Machinima also has produced original content including "Mortal Kombat: Legacy," a scripted drama, and "Halo 4: Forward Unto Dawn," a live action series. It recently announced a partnership with the streaming service Twitch.
DeBevoise also said the company is recruiting a new CEO and that he will stay on as chairman. "I'm looking for a partner that can run the business day to day and get it to the next level," he said. "It's a huge opportunity to build a global entertainment network."
For all its success, Machinima has had some financial problems recently, which prompted two rounds of layoffs. The most recent, in September, eliminated 22 of its 206 positions. The company The company's headquarters is at 8441 Santa Monica Blvd. at North Olive.