The next West Hollywood City Council election is 16 months away. But with the distinct possibility that an unprecedented five seats might be up for grabs, five challengers already have come forward. A victory by more than two of them has the potential to transform a governing body criticized by some for being dominated by incumbents.
The latest candidates to emerge are Lucas John Junkin and Tristan Schukraft. Both have run for the council before — John in 2011 and Schukraft earlier this year.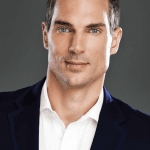 Long-serving council incumbents John Heilman and Abbe Land are up for re-election in March 2015 as is John D'Amico, elected in the council in 2011 and the only incumbent who hasn't served more than one term. Councilmember Jeffrey Prang, re-elected earlier this year, has announced his candidacy for Los Angeles County Assessor in a primary election that will be held in June 2014 (the general election is in November). Councilmember John Duran, also re-elected this year, confirmed Monday that he is considering a run for the Los Angeles County Board of Supervisors seat held by Zev Yaroslovsky, who must step down in 2014 because of term limits. If either is elected to one of those county posts, his seat will be up for re-election.
Junkin, a former member of the West Hollywood Gay and Lesbian Advisory Board, is an internet entrepreneur who operates the WeHo Confidential website and is a social event producer. He intends to formally announce his candidacy today to a group of friends. Schukraft, a technology entrepreneur and former model, confirmed to WEHOville today that he intends to run again. His ID90 Technologies Inc. specializes in airline ticketing and reservation technology.
Schukraft said his race earlier this year for one of two seats occupied by incumbents Jeffrey Prang and John Duran "was an uphill battle, and I knew it would be. But it was an opportunity to get my name out there." Schukraft was one of nine candidates in that election, which Duran and Prang won handily.
Schukraft, who doesn't own a car, has been a big proponent of improving the city's walkability. He was a major proponent of the city's PickUp Line, a free trolley that ferries people to restaurants and bars along Santa Monica Boulevard on Friday and Saturday nights. Schukraft also advocates that the city use technology to improve civic engagement, suggesting, for example, a mobile app that allows residents to learn how council members vote on issues.
Junkin, who is widely known simply as Lucas John, has issued a statement calling for greater transparency and reducing the influence of outside developers on the City Council. He also calls for Los Angeles County to open a free public clinic in West Hollywood, more services for senior citizens and efforts to make the city more family-friendly. Junkin, another supporter of the city's PickUp Line, wants to extend it to more nights and farther east on Santa Monica Boulevard (it now stops at Fairfax Avenue). While not opposed to development, he argues that the city should find innovative ways to create housing affordable for seniors and young people.
Larry Block, a retailer who owns the Block Party clothing stores in West Hollywood and Palm Springs and is a member of the city's Disability Advisory Board, already has announced his candidacy. Block is a regular attendee at City Council meetings where he often speaks out about the need for campaign finance reform.
Also rumored to be running, although neither has confirmed her candidacy to WEHOville, are Heidi Shink and Donna Sauer. Shink is vice president for communications for the Stonewall Democratic Club and was appointed by Councilmember Prang to a seat on the city's Human Services Commission and recently to the city's Planning Commission. She also is a member of the California Democratic State Central Committee. Saur, former deputy of the late Councilmember Sal Guarriello, was appointed by Councilmember John D'Amico to a seat on the city's Public Facilities Commission. Both women are members of the West Hollywood-Beverly Hills Democratic Club and both supported incumbents Prang and Duran in their March 2012 election campaign.